Because strawberry season is upon us, we have compiled our favorite strawberry recipes here at Seniors Lifestyle Magazine to share with you! The strawberry is an amazing fruit packed with anti-oxidants (like Vitamin C) to boost your immunity and can also help your eye health!
Thank you to all of our contributors! Enjoy! If you have any favorite recipes we would love for you to share them with us!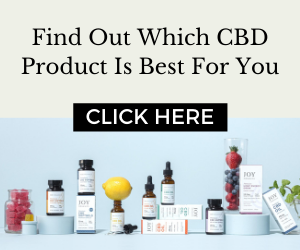 Strawberry Rhubarb Pie
Ingredients:
3 eggs, beaten
2 1⁄2 cups rhubarb red, 1 inch slices
1 1⁄4 cups sugar
1 1⁄2 cups strawberries, fresh, sliced
1⁄4 cup enriched flour
19″ pastry crust with lattice top
1⁄4 teaspoon salt
1 tablespoon butter or 1 tablespoon margarine
1⁄2 teaspoon nutmeg
Directions:
Combine eggs, sugar, flour, salt, and nutmeg; mix well.
Combine rhubarb and strawberries.
Line 9″ pie plate with pastry; fill with fruits.
Pour egg mixture over.
Dot with butter.
Top with lattice crust, crimping edge high.
Bake at 400 degrees about 40 minutes.
Fill openings in lattice crust with whole strawberries.
Serve warm- plain, or topped with vanilla ice cream.
Recipe Credit
Strawberry and Feta Salad
Ingredients:
1 cup slivered almonds
2 cloves garlic, minced
1 teaspoon honey
1 teaspoon Dijon mustard
¼ cup raspberry vinegar
2 tablespoons balsamic vinegar
2 tablespoons brown sugar
1 cup vegetable oil
1 head romaine lettuce, torn (or your own favorite lettuce)
1 pint fresh strawberries, sliced
I cup crumbled feta cheese
Directions:
In a skillet over medium-high heat, cook the almonds, stirring frequently, until lightly toasted. Remove from heat, and set aside.
In a bowl, prepare the dressing by whisking together the garlic, honey, Dijon mustard, raspberry vinegar, balsamic vinegar, brown sugar, and vegetable oil.
In a large bowl, toss together the toasted almonds, romaine lettuce, strawberries, and feta cheese. Cover with the dressing mixture, and toss to serve.
Recipe Credit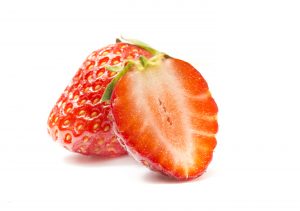 Strawberry Cream Cheese Pastries
Ingredients:
1 sheet (8 oz. package) puff pastry, thawed
3 oz. (100g) cream cheese, room temperature
3 tablespoons sugar
10 oz. (300g) fresh strawberries, cut into slices
1 teaspoon vanilla extract
1 small egg, beaten for brushing
Powdered sugar, for serving (optional)
Directions:
Preheat the oven to 400F (200C). Line a baking sheet with parchment paper.
In a small bowl, beat the cream cheese until smooth. Add sugar and vanilla and mix until
well combined.
Cut the sheet of puff pastry into 6 rectangles.
Use a fork to prick the centers of the rectangles, leaving 1⁄2 inch border unpriced around
the edges.
Brush the edges with beaten egg.
Spread cream cheese mixture into the center of rectangles and arrange strawberry
slices on top.
Bake for 15-­18 minutes until golden brown.
Cool completely to a wire rack. Dust with powdered sugar before serving if desired.
Recipe Credit
Strawberry Freezer Jam
Ingredients:
2 cups crushed fresh strawberries
4 cups sugar
1 (1.75 ounce) package dry pectin
¾ cup of water
Directions:
Mix crushed strawberries with sugar, and let stand for 10 minutes. Meanwhile, stir the pectin into the water in a small saucepan. Bring to a boil over medium-high heat, and boil for 1 minute. Stir the boiling water into the strawberries. Allow to stand for 3 minutes before pouring into jars or other storage containers.
Place tops on the containers, and leave for 24 hours. Place into freezer, and store frozen until ready to use.
Recipe Credit
Strawberry Muffins
Ingredients:
3 cups all purpose flour
1 tablespoon baking powder
½ teaspoon baking soda
½ teaspoon kosher salt
1 and ½ teaspoons ground cinnamon
1 and ¼ cups milk
2 extra large eggs, lightly beaten
½ pound (2 sticks) unsalted butter, melted
2 cups diced fresh strawberries
1 and ½ cups sugar
Directions:
Preheat the oven to 375 degrees. Line muffin tins with paper liners.
Sift the flour, baking powder, baking soda, salt, and cinnamon together in a large bowl. Stir with your hand to be sure the ingredients are combined. In a 2-cup glass measure, combine the milk, eggs, and melted butter. Make a well in the middle of the dry mixture, then pour the wet mixture into the well, and stir until just combined. There will be some lumps but don't overmix the batter! Add the strawberries and sugar and stir gently to combine.
Using a 2 1/4-inch ice cream scoop, spoon the batter into the muffin cups to fill the liners. Bake for 20 to 25 minutes, until a cake tester comes out clean and the tops are nicely browned.
Recipe Credit
Get this recipe handy
[email-download download_id="11943″ contact_form_id="11973″]