Music is older then any of us and yet some of us have never had or taken the opportunity to learn how to play music. Playing a musical instrument is a very benefical senior passion.
Frank Iacono has been playing violin since he was 13. Now, at 101 he still plays the violin and is the concertmaster for the Providence Civic Orchestra of Senior Citizens in Rhode Island.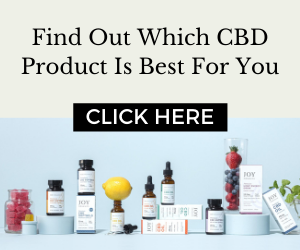 Seniors shouldn't give up their dreams.
Many seniors have always wanted to learn to play an instrument but feel they are too old to learn. Will you become a rock star? Probably not. Will you have fun? Definitely.
I'm not quite a senior citizen but I'm getting close. Long past the age where most learn to play any instrument at all, I decided I wanted to learn how to play the saxophone. Not just play the saxophone, I wanted to play blues, my favourite genre of music. I bought an alto sax (chosen over a tenor because of its smaller size), found out which reeds were best for beginners and chose some books that would teach me the notes on the saxophone.
Several years later I was playing saxophone for the local symphony. No, they weren't desperate, but I did have one advantage over a lot of others. I had played piano since I was 6 and also knew how to play clarinet, which did have some similarities to the saxophone. One of my most enjoyable nights was playing with Air Farce, a comedy group with a television show that was popular at that time.
Why is playing music great for senior passion?
When a senior has a passion, they feel better, they feel good. Learning an instrument can keep you young, both mentally and physically. Choose an instrument that you love and that is comfortable for you to hold. Playing any musical instrument helps improve the quality of your life and if you get together with other seniors to play, it also adds a social element that may have been missing. You will find that the longer you play, the more coordinated you become and you will also build muscles you were never aware you had. Your group may even get invited to gig at local venues!
Playing an instrument and listening to music makes us feel good!
You don't have to stick to symphonies and polkas! If rock is your thing, rock on! Now is the time to enjoy yourself. If the electric guitar sounds like your thing, go ahead and take some lessons.
Bagpipes? A little more difficult, but if you can get them, why not play them? Learning music will give you a sense of achievement and open a whole new world. It will create new connections in the brain which will help to stave off dementia. Any type of learning teaches you perseverance and patience. Music is the same, only you get to enjoy it more.
What are some other benefits of playing an instrument?
You will find that your concentration sharpens, your rhythm, is enhanced, you may even be a better dancer! Once your ear becomes attuned to listening to different tones, you'll hear more when you listen to music or even the voice of another. You will breathe more efficiently and you will be happier. The longer you play, the more your brain develops. Surprisingly, for those who once played and then went back to it after decades, there was no loss in the benefits that music had provided. So, once a player, always a player and it's never too late to begin.
Play the songs you enjoy, in the style you enjoy. You don't have to sound great, especially when you're just beginning. Live a lifestyle where you are totally engaged in the activities that interest you. There are music programmes springing up for seniors everywhere. Try one out and find out what you can about the instrument that you are interested in. It could grow your mind.
"I'd rather be a musician than a rock star."
― George Harrison