After being married for a notable amount of time, it is easy to simply go through the motions. You do not purposely take your spouse for granted but the mundane tasks of everyday life can cause you to lose focus on prioritizing your relationship. Whether you and your significant other have been together 20, 30 or 40 years, your love life should be engaging and romantic. Read on for tips to maintain a healthy and romantic love life, even after decades of marriage.
Prioritize Your Health
Even if you were at the pique of physical health in your twenties, chances are you have run into some health concerns a few decades down the road. Prioritizing your health is essential to keeping an active love life. Whether you want to woo your husband with a romantic evening at home or treat your wife to a night out on the town, doing so will prove difficult if you are in pain or struggling to keep up.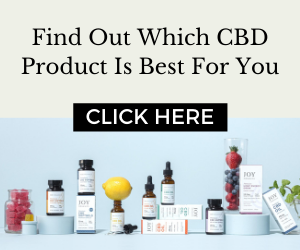 See your general practitioner on a regular basis. Discuss all abnormalities and concerns you have. Even if it seems small, it is better to discuss and know for sure whether it is something serious or not. Follow up on any referrals the doctor gives you. For example, if you are struggling with weight, energy and a low sex drive, this could be the result of thyroid issues, as the thyroid produces hormones. You would need to see an endocrinologist, such as Dr Amy Lee, who specializes in this disorder and can get you the treatment needed to feel better and keep up with your spouse.
Focus on the Little Things
While you might pull out all the stops for a birthday or anniversary, it is essential to focus on little, daily gestures as well. These small steps help keep the romance alive over a long period of time. Though there is absolutely nothing wrong with going all out for a big occasion, your spouse needs to feel loved all the days in between.
If you have noticed yourself slacking in this department, it is never too late to start fresh! Think of your husband or wife's daily routine and what you can do to make it a little easier. Is the coffee pot the first thing he or she turns to in the morning? Get up a few minutes early, brew a pot and bring the coffee into the bedroom. Is your post-dinner time typically spent watching the news or a favorite show? Turn the TV off, take your spouse on a walk instead and spend time asking questions about his or her day.
Another little step that makes a big difference is taking on any chores your significant other usually completes. Does your spouse typically do the dishes, take out the garbage or make the bed? Do one of those chores so your partner does not have to. Little steps like these make a big impact, especially after decades of marriage.
Have Date Nights
While date nights were probably common when you and your love first met, they tend to go on the backburner over time. Trying to plan a date when you are raising multiple little ones or pursuing a growing career can be tricky. However, that is one of the great things about being older! You have more time to devote to your love life.
Treat your spouse to a romantic day or evening out. Does your partner love the outdoors? Go to a local nature preserve, plan a picnic in the park or catch some sun rays at a local pool or beach. Does he or she prefer indoors? Go to a movie, museum or theater performance. If time allows, book a hotel and make a whole weekend out of the date.
While it is great to be comfortable with your husband or wife, you do not want that comfort turning into idleness. Being proactive makes a huge difference. Keep the spark alive by incorporating these tips into your life.