The number of uninsured people in the United States has dramatically decreased by approximately 16 million in recent years, thanks to the Affordable Care Act (ACA). Over half of insured Americans are covered through Medicaid, Medicare, and health insurance offered through their employers and the Health Insurance Marketplace. 
Despite that, several Americans remain uninsured. They could qualify for no- or low-cost healthcare plans through subsidized health insurance, Medicaid, or Marketplace. However, some could still be unaware of these options.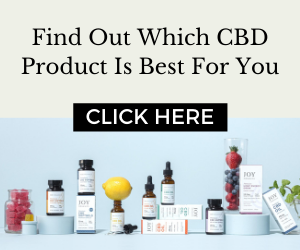 If you're uninsured or underinsured, you're in the right place. This article lists different resources to give you access to affordable care. 
Federal and State Programs 
Every government offers several affordable health-related resources. In the United States, Medicare is the federal health insurance program. It's mainly used by seniors (65 years old and up), younger individuals with disabilities, and individuals with ESRD or end-stage renal disease, a permanent kidney failure that needs regular dialysis or a transplant. 
There are several Medicare plans. For example, the most common one is Original Medicare. It includes Medicare Part A and Part B, which are Hospital Insurance and Medical Insurance, respectively. If you want to get Medicare drug coverage, you can add a separate Medicare drug plan, also called Medicare Part D. The bundling of Part A, Part B, and Part D is then called Medicare Advantage or Medicare Part C. 
Medicare health plans are designed to provide more affordable medical coverage for low-income individuals and families. However, they're only partially free. The good news is if you aren't eligible for Medicare, there are other options you can opt for. For example, if you're a parent, you can take advantage of the Children's Health Insurance Program (CHIP). However, don't get confused with what is chip Medicaid like others. 
CHIP and Children's Medicaid are the same in that both offer health coverage for children via state governments. Specifically, they both receive funding support from the federal government. Both can fall under one umbrella since states can either provide a stand-alone CHIP program or make it a part of their bigger Children's Medicaid program. 
Local Health Centers and Clinics 
Inquiring about your local health centers can help you get medical care without breaking the bank. Depending on an individual's income, many local community health clinics can give low to no-cost available medical treatment and consultations. If you're looking for affordable and possibly free medications and doctor visits, check these places first. 
211
If you're residing in North America, 211 is one of the North American Numbering Plan (NANP) local resource hubs to get information and referral services. This three-digit code is intentionally made easy to remember, so people can easily reach health, human, and social service organizations.
They don't help you find the local resources you need 24 hours a day. If you're looking for financial assistance programs to help pay for medical bills or prescriptions or referrals to mental health resources, 211 can answer that. Moreover, they're a free and confidential service 24/7, so seeking help will be much more efficient and comfortable. 
Federal Resources for Women
If you're a woman feeling a lump or something is off in their breasts, keep in mind that resources exist specifically for your needs. The federal state offers women-focused resources, such as health care referrals, supplemental foods, and nutrition education. They're specifically designed for low-income pregnant and breastfeeding and non-breastfeeding postpartum moms. 
The Centers for Disease Control and Prevention (CDC), the US's federal public health agency, also promotes breast cancer screening. Through their National Breast and Cervical Cancer Early Detection Program, low-income and uninsured women in every state can get screening and diagnostic services for free. 
Primary Care in Rural Areas 
The rural Health Clinic (RHC) program is primarily;y designed to improve and increase rural residents' access to primary care, including coverage for accessing doctors and nurses. Depending on the rural community, RHC can be a public, nonprofit, or for-profit healthcare facility. 
Veteran Benefits 
If you serve in the army, you can take advantage of the Aid and Attendance (A&A) benefits provided by the Veteran Affairs (VA), even if you're not disabled. To get the A&A benefit, the VA only requires at least one of the basic requirements following: 
Is 65 or older; 

With limited or no income;

Has a permanent or total disability;

Gets supplemental security income;

Gets social security disability insurance; or 

Lives in a nursing home. 
If you're permanently disabled, however, you should get the Housebound Benefits. Note that if you avail of this benefit, you can no longer receive A&A benefits. You can only get these two at one time. 
Shelter-Based Care
If you're homeless, look for National Health Care for the Homeless Council (NHCHC) office in your area. It's a network of more than 10,000 medical professionals, social workers, advocates, and patients. Their primary mission is to eliminate homelessness, but they also offer shelter-based healthcare programs and mobile healthcare services for the homeless and those in shelter settings, usually for free. 
Affordable Cash Pay and Out-of-Pocket Options
Telemedicine options, such as remote text-based visits, offer board-certified top-tier medical professionals for upfront costs that are much more affordable than insurance copays. Most of the time, they only cost more or less $35 for everyone, regardless of the medical condition. 
Final Thoughts 
Even if you're uninsured, always advocate for yourself and check available tools and resources to help you get the medical care you need without the expensive price tag. Regardless of insurance status, everyone deserves healthcare.