In the 60+ community, there's a new remedy in town: CBD. Although the use of cannabis may still appear taboo, many senior citizens have turned to CBD for pain management, sleeping, and more. In the world of CBD today, there are countless different methods from oils and vaping to gummies, and much more. As education surrounding CBD and its uses continue to expand, many people are beginning to take the time to learn and experiment with products.
The CBD market has exploded in the last few years with the continuous creation of different products, and sales don't appear to be slowing down. According to Forbes, retail sales for CBD products are expected to reach $16 billion by 2025. As CBD sales continue to rise, there is one product group that remains the most popular in the 60+ community. The senior citizen crowd often opts for topicals due to the increasing accessibility of these products and their help with many skin conditions and other ailments. In this blog, we'll cover the science behind CBD, what CBD topicals are, and why more and more seniors are turning to these products every day.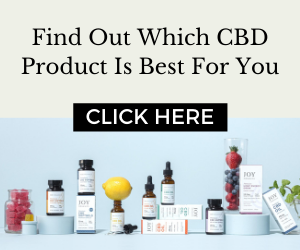 CBD 101
Whether you're looking into CBD products for yourself or a significant other or family member, it's important to understand the basics and it's never too late to learn more. CBD (short for cannabidiol) is a chemical compound that is found naturally in hemp plants. One of the reasons that CBD is used even by those that don't use cannabis is because CBD is a non-psychoactive cannabinoid. This eliminates the feeling of a "high" or euphoria that is associated with ingesting cannabis. CBD is often used for natural remedies to alleviate pain, anxiety, and more.
What are CBD Topicals?
Lotions, creams, salves, and balms all make up the group of CBD topicals. Oftentimes, these products are the most accessible compared to other CBD products on the market. Although all of these products are applied to the skin and focused on helping with skin conditions and care, each product is slightly different in its purpose, just like any other non-CBD skincare products. For example, CBD salves and balms are oil-based and comprised of CBD, beeswax, and a type of oil, such as coconut or olive oil. These come in smaller containers and are meant to be used to alleviate a pain point on the body. Creams and lotions are water-based and typically have a shorter shelf-life compared to salves. Each of these products individually is better-suited for different types of pain, skin conditions, or health concerns.
CBD Topicals: How can they help seniors?
You've learned more about CBD and topicals, now let's talk specifically about the reasons that individuals may turn to these products and how they can help.
Inflammation – Inflamed skin is a part of the immune system doing its job to protect the body, but it can be painful. Inflammation of the skin can occur from several immune diseases such as heart disease, cancer, IBS, and more. Many seniors experience inflamed skin whether from these examples or other skin conditions. According to recent studies, CBD is believed to be anti-inflammatory and many often use this as a natural remedy. A product that is popular to combat inflammation is the topical, Koi Full Spectrum CBD Healing Balm 500mg.
Arthritis – About half of Americans over the age of 65 years have been told they have arthritis by their healthcare provider. Arthritis can be painful and at times debilitating. CBD lotions and creams are often used to combat this pain. In 2016, a study was conducted using CBD topicals on a rat with arthritis. In their findings, they concluded that "topical CBD application has therapeutic potential for relief of arthritis pain-related behaviors." If you or a loved one experiences pain from this condition, a product often used for this treatment is the Medterra Topical Cooling Cream 750mg.
Sciatica – Sciatica is a common pain for many seniors and causes burning and pain in the lower back and back of legs, which is often caused by inflammation of the sciatic nerve. Topicals are often used to help with short-term relief for pain from this condition. For this type of pain, a CBD pain cream is recommended. For example, a popular choice is the Green Roads CBD Cream.
Muscle and Joint Pain – Aside from arthritis, as you age bones and joints become weaker causing increased stiffness and pain. There are many topicals created to help with muscle and joint pain for the elderly as well as athletes. One product to look for is the Pachamama Icy Muscle Gel.
Dementia/Alzheimers – Half of the adults aged 85 and over have Alzheimer's. Although no research concludes that CBD can cure, stop, or slow down dementia or Alzheimer's, it is suggested to help manage symptoms that come with these diseases. A product to consider may be the CBDfx Calming Balm.
Finding a Safe, High-Quality Product
The older community needs to make sure that they are getting a product that is high-quality and safe. Additionally, there are many products on the market that do not truly contain CBD and buyers should be wary. When buying CBD topicals, look for products that are 100% natural and tested, and have third-party lab results available. Any credible CBD brand will have these results available, and will be able to prove that they have the appropriate levels of CBD, THC (should be <0.3%), as well as prove that there are no chemicals or pollutants.
Conclusion
CBD topicals can be a great, natural way for senior citizens to alleviate pain. As CBD education begins to expand and products continue to become increasingly available, there will be many more giving this a try. As research continues to develop and studies are conducted, more and more information will be discovered on the potential benefits associated with using these products.
If you or a loved one have experience using CBD topicals for treatment, share your experience in the comments!