Chances are good that you have played a game or two of hide-and-go-seek in your time. One designated person will go on a merry chase to find other players. Caregivers (those individuals helping and supporting others due to disability, advanced aging, or sickness) also can play hide-and-go-seek with searching for resources to help themselves and their loved ones. Finding those caregiving resources, however, isn't always as easy or enjoyable as you might think! Although it's no secret that our country's population is rapidly aging and the number of family caregivers is ever increasing, those same caregivers often don't know where to start when reaching out to senior-related programs and services.
From my own experience as a co-caregiver for both of my aging parents (Mom had Parkinson's disease and Leukemia while Dad had Alzheimer's disease), here are a number of suggestions of where you can begin your hunt: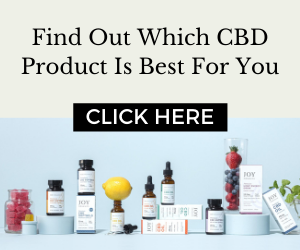 Ask your family doctor
As a healthcare professional, your doctor can be a wealth of information as to what is available and referrals. Who better than someone working in healthcare to advise you as to who to reach for healthcare information or services and how to reach them? When you next book a doctor's appointment for Mom/Dad, come with plenty of questions.
Ask fellow caregivers for input
What is one of the best ways to learn more about a destination? You ask someone who has traveled there! One of the best sources of information is someone who has been there and done that. More experienced caregivers are often pleased and feel valued to "give back" and share their "souvenirs" (their own caregiving stories and lessons learned). As just one example, I remember participating in a research study where I was teamed up with another caregiver (in a similar situation as myself) who provided me information and support through regular telephone conversations.  Even after the study has ended, we have remained friends. Introduce yourself to others when visiting senior's centres and/or facilities to ask about offered programs / services, quality of staffing, and personal feedback.
Read local senior's newspapers 
Begin by leafing through the pages for advertising. A new senior's homecare service may have just opened and wants to introduce/promote themselves. You can also read the published articles … often the article writer will have searched out, contacted, and interviewed a subject matter expert to discuss a healthcare, senior, or caregiving-related topic – thus saving you a great deal of time and trouble.
Remain Aware 
Keep your eyes open when you are out and about and you never know what you could find. I was waiting at a traffic light one day and glanced over at the car (with prominent signage) which had pulled up alongside of me. As it turns out, this car was part of a fleet of vehicles for a new senior's driving service – something I had not heard of until that moment!
Visit local associations and/or societies 
If your town or city has an association/society branch office dealing specifically with your parent's health condition, drop in by all means! When Dad was alive, I discovered the local branch office of The Alzheimer's Society and greatly appreciated their information about the disease, caregiving support programs, and active participation in helping to find a cure for Alzheimer's disease. Churches, senior organizations, and community associations can be worth approaching as well.
Advertise 
Your local newspaper can serve as a useful tool with finding caregiving help. My sisters and I placed a classified ad when we were looking for an additional companion for Dad and collected a number of resumes in response. For best results, try placing your ad in a weekend edition of your newspaper for increased readership. 
Check the Internet 
The Internet is truly a library at your fingertips! Caregivers searching for resources can easily type information into an Internet search engine and be offered a vast number of options. To limit those options to what is available more locally, try typing in "caregiving resources AND _____" (your town or city). This should reduce the list dramatically. Before trusting everything you read on-line, question the experience and credentials of the writer.
Although those caregiving resources may seem hidden, with a bit of legwork, it is possible for caregivers to seek them out. And when you find this extra help, the job of caregiving can become much, much easier.