We are often asked by seniors why they need to put personal pictures away. Our reply is, "Most people spend about six minutes looking at a home and you want them to focus on the benefits of your home. These could be: hardwood floors, large or new windows, fireplace, large rooms, eat in kitchen, updated kitchen or bathroom, new roof, furnace or appliances, on-suite bathroom, great view…..When they spend time looking at your pictures they are distracted from what you want them to see. You want to make the best of all aspects of a senior move including selling the home.
Instead of looking at your travel or family pictures, you want their precious time spent thinking about the features of their possible future home.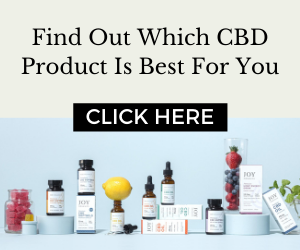 How can you avoid red flags when selling a senior's home or any home?
Mouse traps or mouse droppings say you still have a problem that hasn't been solved. It can make people wonder if there are other potential things that need attention. One home we worked in actually had eight mouse traps ON THE KITCHEN COUNTER.
2. Ant traps also suggest a situation that is still in need of attention.
3. Spider webs are easy to remove and they can be disconcerting especially to a woman. Recently we were in a home that had large yellow spider webs that hung down over a foot from the ceiling. It made me feel uncomfortable. In fact I'm sure I got a spider bite just being in the house.
4. Draino and similar products can suggest you have a problem with blocked drains.
5. Strong smells of cleaners, perfume and air fresheners can be a turn-off to many people.
6. Over filled cupboards suggest there is limited cupboard space. A recent client rented a storage locker for a month so we could box many items and make cupboards and some areas look more spacious. The cost was minimal and very worthwhile.
7. Water marks on a ceiling suggest there has been a water leak and maybe the roof needs some expensive repairs. Usually everything has been fixed but the ceiling never got painted. Paint it! It is worth the investment.
8. Dog crates and very visible kitty litter may alert potential buyers to possible damage pets may have done and "smells" they may need to deal with.
9. Excessive extension chords suggest you have limited wall plugs and the wiring maybe older.
10. Visible heaters in winter and fans in summer draw attention to possible poor insulation, heating or cooling issues.
11. A neglected front yard (the first thing people see) suggests that you have lost interest in things or you are no longer able to look after things and may be a "motivated" seller who needs to sell.
Think about hiring someone to look after things that need attention. This could affect the selling price and the length of time it takes to sell a senior's home or any home. And the selling is only one major stress in a senior move.