USING HER NICKNAME, "June-bug," staff and patients alike called out to June Cunningham to say how much they'd miss seeing her around the hospital. After being a Runnymede patient for 15 months, she was ready to return home, and the moment was bittersweet.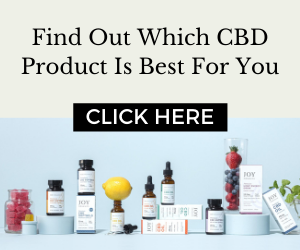 "I've made so many friends while I've been here, and I'm going to miss everyone so much," she said between good-byes. "I consider everyone here to be part of my extended family."
It wasn't always like this – when June first arrived at Runnymede, her spirit was broken. After experiencing a seizure and fall while in her Toronto home, she suffered injuries and had a lengthy acute care stay. In July 2017, she was admitted to Runnymede's medically complex program for treatment. At the time she could only get out of bed by mechanical lift and her ability to speak was reduced to almost nothing.
The interprofessional team worked with June and her family to set goals for her recovery. "Our plan was to restore as much independence and socializtion as possible," said Elisabeth Despres, clinical practice leader, allied health and pharmacy. "Given June's condition when she arrived, her goals were very basic at first, like getting out of bed."
The road to recovery was tough, and June credits the allied health and nursing staff who cared for her with keeping her spirits up. "They were always there to be with me and talk with me whenever I needed help," she said. "There were days when I wanted to give up – I'd tell them 'today just isn't my day,' but they'd say, 'don't worry June, we're going to make it your day.'"
After months of hard work with Runnymede's physiotherapists, June eventually no longer needed the mechanical lift to get out of bed. With the speech-language pathology team's support, she regained her ability to talk. Later still she achieved another milestone with the occupational therapy team: she could get around on her own in a wheelchair and with a walker with help from others. In addition to being a major confidence booster, these breakthroughs enabled her to engage with others. Slowly but surely the "real" June was coming back.
When it was almost time to return home to her family, June started feeling anxious. "I was happy about going back home, but I was nervous, too," she said. "It feels like I'm about to start all over."
Picking up on her reservations about her return home, the interprofessional team worked with June and her family to make sure they were confident about managing her new healthcare needs. "We educated June and her family about how to use her mobility equipment, and we organized a weekend back home," said Despres. "It was like a test run for the real thing."
Now, as she leaves Runnymede, June's nervousness about heading home has been replaced with excitement. "I've come such a long way since I started here," she said. "I've got so much to look forward to – in November I have more grandchildren on the way and I can't wait to be part of their lives."
Feature Image: June Cunningham (seated) is joined by Runnymede physiotherapist Isabel Frade (left) and professional practice leader, occupational therapy, Christina Philip