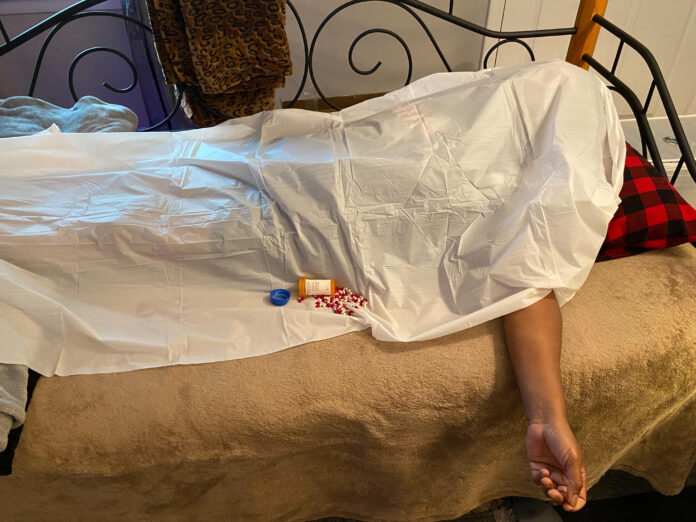 Unless you specialize in a particular group of people for therapy, you could see a variety of clients sitting in front of you for mental health treatment. I had the pleasure of working with clients, from children to seniors. 
While working in the Crisis Stabilization Unit (CSU), where adult clients need short-term stabilization while experiencing a mental health emergency, it was not unusual to have several senior citizens there who were dealing with a crisis. Some with fleeting suicidal ideations without intent to follow through. Brief thoughts prevent admission into a psychiatric hospital, which requires clients to be at severe risk of harming themselves and often say how they plan to do it.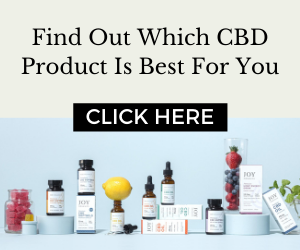 The recent death by suicide of Naomi Judd at the age of 76 to clinical depression on April 30, 2022, once again brings to light that one of the most prevalent causes of death, affecting both women and men, is suicide. This type of death is not a famous, rich, race, or older person thing. Anyone can be a victim of suicidal death. 
The following list names several well-known people who have also died from suicide and a fraction of the number of senior people who have taken their own lives.
Charles Boyer, Actor. He died from an overdose of barbiturate Seconal on August 26, 1978, at 78. He committed suicide two days after his wife died; His only child committed suicide 13 years earlier at 21.
Anthony Bourdain was a chef, travel show host, and author. He died by hanging himself on June 8, 2018, at 61. History of drug addiction and dealing with depression.
Don Cornelius, writer, producer. He died from a self-inflicted gunshot wound on February 1, 2012, at 75. He suffered from deteriorating health, recovery from brain surgery, financial issues from poor business decisions, and a costly divorce.
Dave Garroway, journalist and talk show host, died from a self-inflicted gunshot wound on July 21, 1982, at 69. He struggled with drug addiction, recovering from heart surgery with post-surgery infection and depression.
Ernest Hemingway, a writer, died of a self-inflicted gunshot wound to the head on July 2, 1961, at the age of 61. Family history of death by suicide. He suffered from severe depression, two severe head injuries, and dementia due to a blood disorder.
Robin Williams, an actor, died by hanging himself on August 11, 2014, at 63. He battled alcohol and drug addiction as well as clinical depression. He had Lewy body dementia.
How many people, no remarkable news stories, only known to their loved ones, die by their own hands? How many of those are grandparents, older aunts, uncles, or loving senior friends who did the unthinkable? How many of them are older adults, alone with no one?
My work obtaining my degree, has shown that the older population is more at risk of taking their own lives due to chronic illness or declining health, loneliness, and isolation, losing their home to being placed in a senior residence otherwise know as the "Old Folks" home Even the death of a family member they love or something they love, like a beloved pet, can trigger a suicidal death.
The longer we live, the more likely we will lose multiple family members and friends, leaving the us with feelings of anxiety, loneliness, and depression. In addition to these feelings, it is hard not to begin thinking of our own deaths. Although we all learn at some time in our lives, we could die at any time, and it seems inevitable that the chances of dying are much higher as we get older.
Older adults will more than likely begin to deal with multiple chronic medical issues. Heart problems, diabetes, arthritis, high blood pressure, and hearing and vision loss are just some of the lists of issues that seem to come along with aging. At the same time, some will require depending on outside continuous care, causing some to feel a loss of independence. It becomes a daily reminder that vivaciousness is a faded memory.
I deal with diabetes, high blood pressure, hearing loss, vision loss, chronic back pain, and high cholesterol. I cannot deny that my lack of immortality does not prance through my daily thoughts most days.
Several of my senior clients were distraught over declining cognitive functioning and a recent diagnosis of oncoming dementia, making them at higher risk for suicide. Once they verbalized their thoughts and intentions, they ended up in a psychiatric hospital. 
Sitting on the other side of a desk while providing therapy services for a client struggling to make ends meet and buy food or medications can be daunting. However, it is far more daunting for the client, especially when grief and health issues combine in their daily lives. For some, ending their existence on earth is the only solution.
Let's add significant depression to the list, additional mental health issues, and a lack of a support system within the family and friends because most have died. The mix can be astronomically overwhelming to anyone, but even more so for the elderly population.
According to the National Institute of Mental Health (NIMH), in 2019, suicide was the 10th leading cause of death. Suicide is considered a preventable death; however, many do not know the signs or figure "they don't mean it," ignoring the cries for help. 
The NIMH further states, "Among older adults, suicide is a significant concern." 
While older adults comprise just 12% of the population, they make up approximately 

18%

 of suicides.

In 2017, among the more than 47,000 suicides in the U.S., 8,500 were attributed to people age 65 and up.

Older adults tend to plan suicide more carefully. They are also more likely to use more lethal methods.

Among people who attempt suicide, 

one in four

 seniors, will succeed, compared to 1 in 200 youths. Even if a senior fails a suicide attempt, they are less likely to recover from the effects.

Men 65 and older face the highest overall rate of suicide.
Warning Signs of Suicide per NIMH
Talking about:
Wanting to die

Great guilt or shame

Being a burden to others
Feeling:
Empty, hopeless, trapped, or having no reason to live

Extremely sad, more anxious, agitated, or full of rage

Unbearable emotional or physical pain
Changing behavior, such as:
Making a plan or researching ways to die

Withdrawing from friends, saying goodbye, giving away essential items, or making a will

Taking dangerous risks such as driving extremely fast

Displaying extreme mood swings

Eating or sleeping more or less

Using drugs or alcohol more often
If these warning signs apply to you or someone you know, get help as soon as possible, mainly if the behavior is new or has increased recently.
National Suicide Prevention Lifeline
 1-800-273-TALK
 Text "HELLO" to 741741
www.nimh.nih.gov/suicideprevention
THE OTHER FORM OF SUICIDE – IS JUST LETTING GO 
When my father died in 2014, I knew that my mother would not be far behind after more than fifty-five years of marriage. In 2015, my sister's and I lost her as well. My mother was ultimately in love with the first and only man in her life. She was devoted to him, even with his faults and Alzheimer's. 
As I listened to her give my father's eulogy, with all the praise she could lavish on him, I knew her time left on this earth was fading. Not because of her problematic medical issues. It would be because her heart no longer wanted to beat without my father. 
A week before she passed, I flew home to Connecticut to see her in the hospital. When I looked at her, I saw my mother with no will to live. Her only words to me were, "Help me." I knew she was asking me to help her to move on. Mentally she was already gone. I still hear her as she asks me this to this day. I do not know when I will reconcile her request of me.
Before returning to Tennessee, I learned to my mother's ear and told her, "It was alright if she wanted to be with Daddy. I'm okay with that. I love you." I walked away, knowing this was the last time I would see her.
A week later, I was flying home to help my two sisters bury her next to our father in the grave she chose after she buried him the year before. The day she watched my father's coffin lowered into the ground was the moment she mentally started leaving her daughters behind.
My mother decided her end her life, and her daughters abided by what she wanted in her best interest. It has taken seven years, at this very moment, for me to cry about the reality of how and why she died. She did not fight for life. She purposely let go to follow my dad. 
As Mother's Day has just passed and Father's Day is around the corner, I realize that I am still trying to swallow the bitter pill of losing my mother while still grieving my father's death. I cannot speak for my sisters; however, I believe they continue to struggle with this as I do. 
Losing someone who has given up the will to live, no matter the reason or how they do it, will never be easy.