Many things have changed before and after the pandemic, and the way we exercise is one of them. Many people are focusing on forms of exercise that actively reduce stress levels and can be done from the comfort of their own homes. With many people working fully from home, being able to exercise in your own house has never been more useful or necessary. Yoga fits all of these requirements – it's a great tool for stress management and can actively reduce anxiety. It can be done anywhere and at any time and requires little to no equipment. It's the perfect method of exercise for anyone easing themselves back into a regular exercise routine. Have a read of this article to find out just why yoga has become so popular after the pandemic. 
It's a Great Way to Destress
One of the things that more and more people are considering after the pandemic is stress management. The pandemic caused many people to experience higher levels of background anxiety and this meant that it was more important than ever to find ways to destress. Yoga is a great tool for stress management – the combination of fluid movement, breathwork and mindfulness is great for slowing down racing thoughts and relaxing both the mind and the body. A number of studies have shown that yoga can actively reduce stress and anxiety – it can enhance your mood and produce an overall sense of good wellbeing. Yoga can be a time to turn off from the rest of the world, turn off your phone and just focus on your body, breathing and movement on the yoga mat.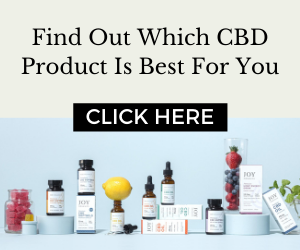 It Can Be Done Anyplace, Anywhere
Another great thing about yoga and something that makes it so popular is that it can be done anywhere. So long as you've got a yoga mat, or even just a few blankets and a floor where you won't slip around – you're good to go. Many people have found practicing yoga at home during the pandemic as a great way to get their daily exercise in. There has been a huge rise of online yoga classes – both prerecorded classes which you can watch on specific yoga studio sites or free platforms like YouTube, as well as live-streamed yoga sessions from your favorite teachers. Many people have found that online yoga classes are a great introduction to yoga – others find walking into a yoga class somewhat intimidating and can often feel body-conscious. With live streamed classes and prerecorded sessions, there is no need to feel like this at all – you can choose whether you turn your camera on or off on live-streamed sessions and can build up your confidence on the mat from the safety of your living room or bedroom. 
Yoga Teaching is Great for Work Flexibility
As well as yoga becoming more popular for those taking the classes, it's also a great time to start forging your path as a yoga teacher. More and more yoga studios are opening but online classes are still remaining an option for many studios as there are advantages in doing your yoga class from the comfort of your own home. This has led to a demand for more teachers so if you are looking for a job where you can really be your own boss and work on your own schedule, with great flexibility, consider becoming a yoga teacher. There are many different kinds of yoga that you could specialize in, and courses running to qualify you as a teacher are happening all the time! If you're thinking about becoming a yoga teacher, make sure that you all fully insured and that you get your yoga liability insurance. This will make you a more desirable client to any yoga studio and will mean that you can further your business as a yoga teacher. 
Whether you're looking to become a yoga teacher or simply want to engage in some at-home yoga yourself, yoga has never been more popular than after the pandemic. If you're looking for a form of exercise that is calming, toning and meditative – yoga is the perfect option for you!