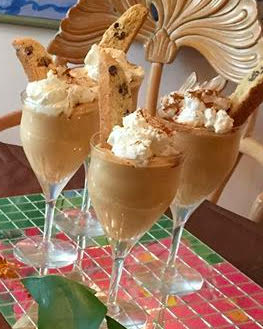 I have spoken many times about the limitations inherent in the whole getting-old thing. Few escape the fun surprises of old age and the many sad days remembering those who have left the party before you.
So what can one do to lift their spirits during this whole aging process?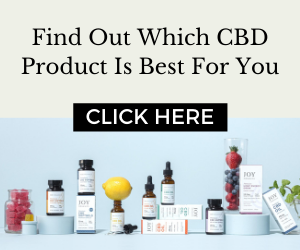 Let's face it, most aren't capable of beginning to train for a marathon or mountain climbing. Still, many can. Of course, it's possible to do numerous things as we age despite the fact there are some physical limits to what we can accomplish. Yet, and go with me here…the wisdom we've gleaned over so the years can help to achieve goals that may have been out of our reach in our youth.
Wisdom doesn't require exercise. It doesn't need a 20-year-old body.
As we age and our presence seems to diminish, we grow less and less relevant and our footprint grows lighter and smaller.
So what is the alternative to this inevitability?
Women have known for years we don't need an invisibility cloak after the age of fifty. It used to be forty but Botox has added a few years to our presence.
Most women are aware that as the years pass so does their ability to attract attention and many have accepted this fate.
However, with the advent of social media, seniors have raised their profile and possess numerous ways to remain in the game.
Coolness is no longer predicated on age or sex. So many have found fun and lucrative ways to add years to their social lives by starting businesses, becoming politically active and checking off items from their bucket list.
So is it boring to just want to live the days quietly and unadventurously? Visiting grandchildren and walking through the park? Baking our children's favorite recipes and delivering them? Meeting a friend for lunch and living a serene life? Should we feel guilty that we aren't still out in the world making a difference or leaving our mark on humanity? Is it a sign of laziness to want to enjoy a bowl of popcorn and a Mel Brooks movie festival on a rainy day?
Are we entitled to choose our path and is it a shame to opt for the quiet one? Does the quality of our life depend on how much we do with it? How exciting we make every day? Does it seem like simply living is actually waiting to leave life? Well you sure ask a lot of questions for someone from Detroit, Norma.
So I've asked myself many times, what should I be doing with the rest of my life? Is this a time I could be using to live out old dreams, accomplish never-achieved goals or perhaps set a new agenda?
There is that old saw after all about Grandma Moses beginning to paint at 78 years old.
Colonel Harland Sanders was 65 when he started Kentucky Fried Chicken and Laura Ingalls Wilder was 65 when she began writing the highly successful Little House on the Prairie series.
I'm thinking that since 50 is the new 40 that 75 is the new 65. With that in mind is there any reason not to jump in and swim to the shore marked unfulfilled dreams?
The new wave in education toward home schooling has led to a new thing called PODS where parents form their own group and hire a teacher. Sort of home schooling on steroids.
Now a teacher can even continue teaching in a new and different way if they choose.
There are so many more opportunities today.
Online work and businesses, influencers, and of course the tried-and-true activities.
Classes in art, painting. sculpting, wine, cooking, Maj Jong or Bridge and so much more to fill the days.
That being said there is a fly in the ointment; COVID slowed us down. Instead of making us race into new endeavors, so many I know have discovered they are content to be at home and puttering about the house or garden just enjoying a quiet life.
Taking into account the options are numerous and more than ever before is there anything wrong with simply choosing to do nothing? Is any guilt attached to slowing your roll and taking life easy? Is carpe diem reserved for those who feel they must fill up every minute of each day with another activity?
After living a life of running here and there, caring for your children and out and about constantly isn't it perfectly acceptable for one to feel content in solitude? Simply enjoying sitting and remembering or arranging flowers from your own garden in a beautiful vase?
Do we have to be writing a book or is reading one we've put off for years enough? For some yes, for others the answer is obviously a big no.
I believe that's the beauty of growing older, the choices are endless and entirely up to you.
No one judges whether or not you used your laugh, laugh golden years to seek a cure for cancer or you merely took a walk on the beach or in the woods picking berries and baking them into a pie.
Enjoying the crisp air and the beautiful colors of autumn is a right one has earned by virtue of a life lived in fullness and now the choice is ours. Should we do one thing or perhaps both. Do unlived dreams have a right to be brought to fruition just because they lie on our hearts?
Should we be mindful of the ultimate responsibility to ourselves to live life to the fullest? Yet isn't that degree of fullness up to us to determine?
I suppose I'm addressing my own guilt feeling remiss to achieve what hasn't been done. Or are some dreams simply meant to be just that…dreams? Not every wish can come true nor should we feel less than for replacing old ambitions with new ones?
I haven't quite figured it all out yet but I do know I enjoy the quiet days as much as the productive ones so maybe it's possible to do both. If one feels a desire to do more, they easily can.
Maybe you feel the same or have managed to come to terms with how you choose to carpe diem your life. If you have, I hope every moment is proving to be a happy one.
Here is my recipe for an easy yummy Thanksgiving dessert albeit a bit early.
Pumpkin Blueberry Mousse
With Pumpkin Candy Crunch Topping
 1 cup pumpkin
1 cup fresh blueberries
7 ounces of cream cheese
1 ½ cups whipped cream
1 cup powdered sugar
1/8/ tsp cloves
1/8 tsp ginger
1/8 tsp nutmeg
1 tsp cinnamon
Next:
Mix sugar and cream cheese until whipped nicely.
Add pumpkin and seasonings
Mix well. Set aside and hip cream until peaked.
Fold all but 1½ into pumpkin mixture. Set aside rest of whipped cream for topping.
Fold in blueberries and pour into parfait glasses or martini glasses. Top with whipped cream.
Place in fridge to set.
Pumpkin Seed Candy Crunch.
Place two tablespoons butter and 2 tablespoons packed brown sugar in non-stick frying pan.
When melted and combined add ½ cup of pumpkin seeds (Not roasted or salted)
Sauté on low heat (watch carefully so they don't burn) for about five minutes until seeds are nicely coated.
Remove from burner and place in fridge to harden.
When set and butter is hardened remove crunch from pan and chop up into pieces. Not too small but small enough to fit on top of mousse.
Bring mousses back out and top crunchies.
Enjoy!!!