Businesses provide an excellent avenue for seniors to remain active and busy while utilizing their talents and skills or pursuing a hobby for an additional income. However, businesses are different, and so is their startup capital. Before settling on a particular industry, consider your financial limitations. Be careful to deplete your retirement funds or get into debt to start a business.
Unless you have enough money, consider starting a business that requires low capital. Health is also an essential consideration when starting a business. Examine your physical ability and state to run the business. This article outlines five business ideas for seniors.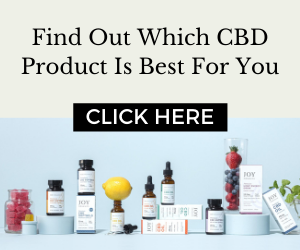 1. Pet sitting
A pet sitting business provides pet parents various animal care services, including grooming, pooper scooper, obedience training. It involves regular physical activity, companionship, and lots of playtime for the seniors. You can operate your business as a sole proprietor or limited liability company. Consider taking an online pet sitting course and obtaining certification to acquire the skills you need and make yourself marketable.
Offering excellent services will earn you free advertisement by word of mouth, attracting more customers. You can design business cards or flyers, include your logo and contact information, and then distribute them in vet clinics, dog groomers, supermarkets, and pet stores to market your business. You can also create a website detailing the services you provide. Car wrapping is also an effective way to advertise your services. Check out this site to learn more. 
2. Academic tutoring
Tutoring allows you to provide support to students who need college preparation or extracurricular academic assistance. Academic tutoring can be advantageous for seniors because they can set their working hours and rates. While you can conduct in-person sessions, the internet lets you tutor students virtually and anywhere. Staying connected and networking with former colleagues can help you get referral students, increasing your income. Creating an online profile and adding your credentials enables you to create awareness, attracting more learners. 
3. Photography
You can turn your photography hobby into a thriving, fulfilling business with good skills and the right equipment. The startup capital is affordable, and the industry is wide enough to find a niche that marries with your interests. After finding a niche that aligns with you, build your skill via a photography course. Focus on establishing a solid social media presence and online portfolio to display your work, promote yourself to potential customers and sell online.
4. Blogging or writing
People search the internet for entertainment and information. By creating a blog, you can offer them what they need then make money via various monetization options, including affiliate marketing. You can share exciting stories and high-value information for people to consume your content. Whatever your interests or passions are, you can write about them, including food blogging and money management.
5. Consultancy or coaching
When you retire, your knowledge and skills remain intact. You can start a consulting or coaching business to earn from your working experience and expertise. You can offer consulting or coaching services from home via skype or online conferencing. Alternatively, you can run the business from home and meet your clients in their offices, locations, or at a local café.
Endnote
Older adults need something to do when they retire to avoid boredom, remain active and busy. You may consider these business ideas for seniors and learn some marketing tips to promote your venture.