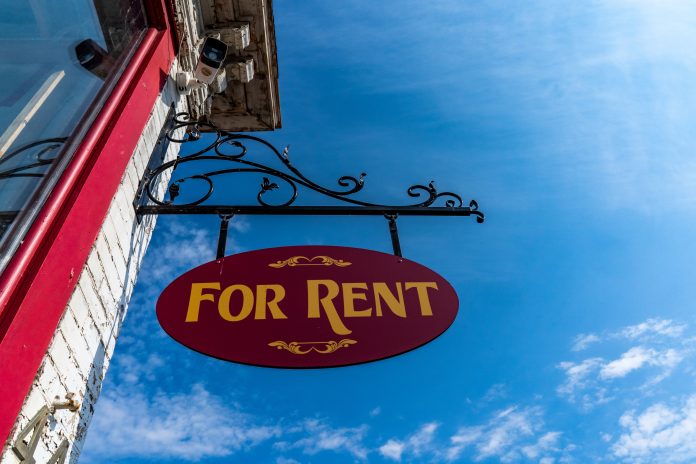 Living in a lively city while adhering to a tight budget may seem like a daunting task, but fear not; the United States is replete with budget-friendly cities where thrifty renters can effortlessly secure their dream abode without straining their finances. There are even some cities outside of America that have affordable housing for first time buyers and investors alike. It's certainly worth looking around at all the homes available worldwide on real estate listing sites before you decide between renting or buying. 
Whether you're a student, a budding professional, or someone who simply cherishes the virtues of frugality, this guide will accompany you on an exploration of some of the most economically sensible cities for renters in the U.S.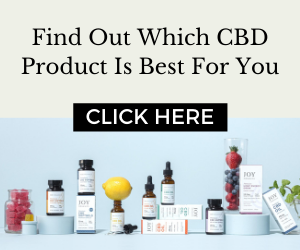 1. Huntsville, Alabama: The Rocket City's Down-to-Earth Rents
Tucked away in the heart of Huntsville, Alabama, a city renowned as the "Rocket City" due to its deep-rooted connection with NASA, lies an affordable haven for budget-conscious renters. Here, the allure extends beyond a rich history of space exploration. 
Huntsville is renowned for its affordability, particularly in the realm of housing. The median rent prices gracefully bow below the national average, making it a compelling choice for those eager to save without compromising on their quality of life. The city further enhances its appeal with a thriving job market and an inclusive atmosphere that welcomes residents with open arms.
2. Toledo, Ohio: Affordable Lakeside Living
Nestled along the picturesque western shores of Lake Erie, Toledo, Ohio, combines an affordable cost of living with nature's breathtaking beauty. Its rental market is a treasure trove for budget-conscious individuals who yearn for the serenity of waterfront living without the weighty financial burden. 
The city's low housing costs ensure that renters can savor this unique experience without emptying their pockets. Toledo's charm extends beyond its affordability, fostering a strong sense of community and boasting an array of cultural attractions to keep residents engaged and inspired.
3. Wichita, Kansas: More Bang For Your Buck
Wichita, Kansas, is a city where your hard-earned dollars stretch further than you might imagine. Its cost of living, including rent, gracefully dances below the national average, marking it as a prime choice for thrifty renters. Diverse housing options, ranging from cozy apartments to charming houses, await in neighborhoods adorned with character and charm. 
As an added bonus, Wichita's economy is in the ascendancy, presenting attractive employment prospects for those seeking a cost-effective relocation.
4. Oklahoma City, Oklahoma: The Heartland's Hidden Gem
Oklahoma City, Oklahoma, merges the warmth of Southern hospitality with the economic sensibilities of the heartland. Renters revel in the delight of housing costs that sway below the national average, paving the way for substantial savings. 
The city's job market is on the upswing, and it generously extends its cultural and recreational offerings to residents. With a rejuvenated downtown district and an atmosphere that exudes friendliness, Oklahoma City beckons budget-conscious individuals and families to call it home.
5. Memphis, Tennessee: Musical Notes And Affordable Rents
Memphis, Tennessee, a city steeped in the rich melodies of blues and the birthplace of rock 'n' roll, boasts not only a rich musical history but also an affordable rental market. The cost of living here is comfortably below the national average, allowing renters to relish the city's vibrant cultural scene, affordable apartments, houses, and a wallet-friendly lifestyle. 
If you have a penchant for Tennessee's allure, explore other affordable cities across the state by referring to Rent.com's comprehensive Tennessee map with cities and their respective average rent costs.
6. Little Rock, Arkansas: The Capital Of Affordability
Little Rock, Arkansas, the capital of the Natural State, extends a warm welcome to budget-conscious renters. The city's low housing costs harmonize beautifully with a blossoming job market, creating an enticing environment for those in search of savings while residing in a state capital. Little Rock is adorned with charming neighborhoods and a strong sense of community, further enhancing its allure as an affordable place to call home.
7. Jackson, Mississippi: Southern Hospitality Meets Low Rent
Jackson, Mississippi, serves as a delightful amalgamation of Southern hospitality and budget-friendly living. Here, renters are greeted with median rent prices that are notably lower than the national average. The overall cost of living is pleasantly moderate, allowing residents to pocket their savings while savoring the city's warm and inviting atmosphere.
8. Greensboro, North Carolina: A Thrifty Gem In The Tar Heel State
As North Carolina's third-largest city, Greensboro beckons with an affordable living experience. The city's cost of living, encompassing housing costs, is notably lower than the national average. Diverse neighborhoods in Greensboro offer an array of rental options, with the added advantage of proximity to larger cities like Raleigh and Charlotte, which unfurls a spectrum of employment and entertainment opportunities.
9. Knoxville, Tennessee: Budget-Friendly Living In The Smoky Mountains
Knoxville, nestled in the stunning Smoky Mountains, is a haven for outdoor enthusiasts and budget-conscious renters. The city's housing costs are remarkably affordable, and its growing job market offers plenty of opportunities. 
With a vibrant arts and culture scene and a welcoming community, Knoxville combines affordability with an excellent quality of life.
10. Akron, Ohio: Historic Charm At A Fraction Of The Cost
Akron, Ohio, is known for its historic charm and budget-friendly rental options. The city's cost of living, particularly housing costs, is below the national average. Renters in Akron can enjoy the beauty of the Cuyahoga Valley National Park, vibrant arts and music scenes, and a strong sense of community.
Tips For Renting On A Budget
Research Thoroughly: Before moving to an affordable city, research the rental market, job opportunities, and quality of life in that area. Consider factors like the local economy, cost of living, and neighborhood safety. 
Budget Wisely: Create a realistic budget that includes rent, utilities, groceries, transportation, and entertainment expenses. Stick to your budget to ensure you're saving money as planned.
Negotiate Rent: Don't hesitate to negotiate rent with landlords. Some may be open to lower rent prices, especially in areas with a surplus of rental properties.
Consider Roommates: Sharing rent with roommates can significantly reduce your housing costs. Be sure to choose reliable and compatible roommates to make the experience enjoyable.
Explore Affordable Neighborhoods: Within budget-friendly cities, certain neighborhoods may offer even lower rent prices. Explore different areas to find the best deal for your specific needs.
Watch for Specials: Keep an eye out for move-in specials or discounts offered by apartment complexes. These can provide short-term cost savings.
Prioritize Savings: Use the affordability of your city to your advantage by prioritizing saving money. Consider contributing to a savings account or investment fund regularly.
Stay Informed: Stay informed about local resources and services that may help you save money on necessities like utilities, transportation, and groceries.
In Conclusion
You don't need to compromise your financial well-being to live in a vibrant and exciting city. These affordable cities across the United States offer budget-conscious renters the chance to enjoy a high quality of life while keeping expenses in check. 
As you explore your options, remember to research thoroughly, budget wisely, and consider factors that align with your lifestyle and goals. With the right strategy, you can find an affordable rental home that complements your thrifty living aspirations.