Are you among the millions of senior citizens who appreciate getting a substantial discount on goods and services whenever possible? Fortunately, restaurants, grocery stores, clothing merchants, hardware stores, insurance companies, and shopping clubs offer special deals, discounts, and savings programs for older adults. But not all the great offers are obvious. 
In some cases, you have to ask in order to get information about these kinds of deals. However, when it comes to things like auto insurance, medical equipment, homeowners insurance, and many others, there are some fantastic deals out there. You have to know where to look in order to snag the biggest savings. Here are some of the areas in which seniors can find the biggest potential discounts and special offers.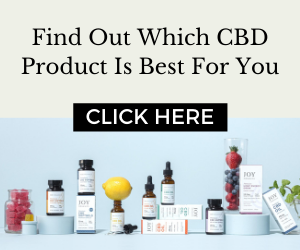 Auto & Homeowners Insurance
If you want to save serious money on auto and home coverage, it's important to use a one-source strategy. That means shopping for personalized rates and feature-rich policies on a single platform where you can compare prices, carriers, company ratings, terms, and other factors. When all the pertinent data is listed side-by-side for multiple companies, it's much easier to make an informed decision about which product is best suited to your particular financial situation. This is especially true for auto and home insurance coverage for older adults.
Restaurants
Always remember to ask for senior discounts when dining out. Some eateries offer generous deals but don't list them on menus. The same goes for grocery retailers, who typically run 10% off deals for shoppers who are over 65. However, the top national chains rarely advertise the deal, so let a clerk know you want the offer. They'll usually give you a scannable card you can use on subsequent visits. 
Keep an eye out for senior days at restaurants. It's usually Tuesday or Wednesday but differs from place to place. Additionally, there are early-bird dining specials for older adults, who tend to eat dinner earlier than younger folks. All told, it's possible for people over the age of 65 to pay 10% to 25% less on meals out, grocery items, and other retail goods.
Life Insurance
Senior citizens don't usually think they can save on life insurance, but there are many things to know about life insurance and that tidbit is only partly true. If you are over 60 and want final expense coverage to pay for a funeral or cremation, there are some excellent values out there. Just remember to compare several rates from the top-rated carriers for something called guaranteed issue life policies. Find the lowest price from a reputable carrier, and be sure to only buy the face amount of coverage you'll need for final expenses.
Membership Shopping Clubs
For a reasonable annual fee, shoppers of all ages can spend less on groceries and household goods by joining wholesale shopping clubs. But in addition to saving year-round, there are senior-friendly rates and offers at most of the clubs. Most membership stores give 10% off on selected items for anyone over the age of 60. There are also special days of the week when you can bag extra savings just for being at or near retirement age. Expect to pay about $75 for an annual membership.