Ask any current or former caregiver to describe the role of caregiving and the answer you will often hear is "journey". The definition is certainly appropriate; however, there can be much more to the job. As a former co-caregiver for my own aging parents (Dad had Alzheimer's disease and Mom had Parkinson's disease and Leukemia), I agree that you are travelling between points (often without a roadmap!) but would also define caregiving as a valuable learning experience as the job provides you with ample opportunities for increased knowledge. Caregiving can be a powerful teacher. Here are a few (quite unexpected …) things I have learned and remembered:
Remember your own care:
As a caregiver, you may be tempted to focus your time and efforts entirely on your loved one. I understand! Mom or Dad's care is undoubtedly important; however, I learned that caregiving involves more than just your own aging parent … you will play a key role in this care. When doing so, you will have your own physical, emotional, and/or mental limits of what you can realistically accomplish, so remember to take time away from the job to avoid undue stress and exhaustion (both of which can quickly creep into your daily life). Self-care (otherwise known as respite) can take any number of forms and it is essential to include regularly in your own caregiving schedule.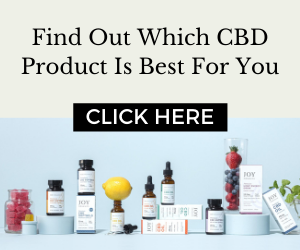 The extent of my own abilities:
Caregiving can be taxing and can ask a son/daughter to provide support to their own aging parents in ways he/she may have never imagined. It can be challenging enough to help Mom or Dad on a day-to-day basis, but caregivers also need to make difficult care, financial, and life decisions on behalf of their parents; ask some demanding questions; initiate hard conversations; remain strong; and deal with the impending loss of someone they love (that's all a lot to ask for!). I learned that I could not only capably do all of these but also had the personal fortitude to survive the entire experience.
Further insights into my father's character:
While my father was an excellent material provider for our family, he lacked in sharing an emotional connection with me and my sisters. When Dad was stricken with Alzheimer's disease, I initially regretted never being close to him and thought I would never have the chance to do so. Over the course of his decline, Dad lost his ability to speak so I had to find other ways to communicate with him. During my visits, I experimented with hugging Dad and, judging by his grunts of approval, learned that he greatly appreciated the gesture. Alzheimer's disease robbed me of the father I once knew and returned Dad to an almost child-like state. Without any inhibitions, Dad displayed his natural character of being very quiet and gentle.
Joy can be found in caregiving:
Caregivers can shed many tears and face numerous obstacles while helping and supporting aging parents; however, I learned that the journey is not all negative. As a result of caregiving, I forged stronger relationships with my two sisters, became much more organized, developed a more positive outlook, matured, and grew both personally and professionally.
Life continues (and can become better):
While your own caregiving will, at some time, end, your own life will carry on. Following your own grieving time and taking all of what you can learn from caregiving, you may well see any number of positive changes in your own life. These changes may not become evident until after a parent passes away and/or might take some time to occur. As an example, without providing help and support for my own mother and father, I may never have written my two published caregiving books, met many individuals working in the healthcare field, and become involved with Caregivers Alberta as a volunteer Board of Directors member.
So yes, caregiving is a journey and it can be a long and trying trip, but the job offers other benefits as well. Now looking back, I realized that by keeping the door open to new opportunities and lines of thinking, there is no shortage of things about yourself and others that you may learn.