Caregiving is an important obligation many people take on as part of their social responsibility. Approximately 1 in 3 adults in the United States has at least once provided care as an informal caregiver. Many of them are students. 
While caregiving is a badly needed service and a rewarding experience, it can be a tough one to manage. According to a report by AARP (the American Association of Retired Persons), 5 million student caregivers need more resources and flexibility from schools. This is important because 7 in 10 say caring for a loved one affects academic performance.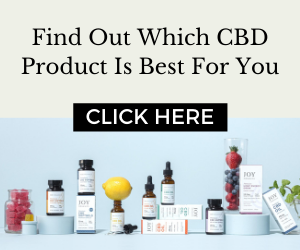 If you plan to provide care as an informal caregiver, learn more about the kinds of struggles you will face as a student caregiver. You will be better prepared to manage or mitigate the risks associated with this important commitment. The key thing to remember is that, whatever the struggles and challenges, you do not need to engage in caregiving at the expense of other, no less important obligations.
It is common for caregivers to feel the emotional and physical stress of caregiving. Student caregivers are no exception. While helping others, student caregivers might put their own health, academic performance, or financial situation at risk. Some of the main risk factors for stress include:
Social isolation

Intensive college assignments

Financial difficulties

Long hours spent on caregiving

Lack of coping skills
As a result, you might feel overwhelmed, tired, or disengaged. Lack of sleep, frequent headaches, or increased alcohol consumption are some additional symptoms of stress. To manage stress, you should set realistic goals, seek help, and stay connected with fellow student caregivers. Talk to your tutors and school counselors to see if your college can accommodate your needs by offering more flexible schedules.
It can affect the quality of your education
As noted, 7 in 10 student caregivers report experiencing issues in their academic performance. This is a really undesirable consequence of your good intentions, and you should not hesitate to take action to minimize harmful effects. You should also talk to your tutors to see if they are amenable to giving you more flexibility in managing your academic assignments and classes.
It is important to take on only so much as you can realistically manage. Review your schedule and academic commitments carefully to determine how many hours you can afford to spend on caregiving. No need to sacrifice the quality of your education. With proper planning, you should be able to pull it off.
It might be the reason you miss deadlines
Students are always busy with sundry college assignments. Caregiving only adds to their workload. Some student caregivers are forced to miss important deadlines for their essays or tests. This does not bode well for their overall educational goals. At worst, missed deadlines might cost you your grades.
To avoid unnecessary complications, many students use the services of essaystoday.site to get their essays done on time, to the highest academic standards, and at affordable prices. If you feel you are experiencing difficulties in managing your schedule, use these reliable and affordable services to meet your college deadlines.
It can lead to financial difficulties
Some students report having financial difficulties. At worst, this might affect their ability to pay for classes. Caregiving might leave you with less time for work. Before you make a commitment to providing informal care, review your financial standing and obligations. Make sure you have sufficient leeway to provide care without jeopardizing your bottom line.
It can leave you with less time for social activities
Social activities and events are an important part of student life. If you add caregiving responsibilities to your busy academic schedule, you will have less time for your social interactions. It would be too far-fetched to assume you can manage everything without consequences on your mental health.
Strike a balance between the time you spend on caregiving and your participation in social interactions. Both are equally important, and there is no need to make unnecessary sacrifices. 
You might have to sacrifice some of your personal relationships
Last but not least, you might experience challenges in your personal relationships. Caregiving can be physically and emotionally demanding. It might leave you with less time and energy to focus on your personal life.
It is important that you talk to your partner before making any serious commitments. No one likes to be caught by surprise. There is always a way to find a mutually acceptable solution that can work for both parties. 
Getting Ready 
Caregiving is a significant commitment. Every year, millions of students provide informal caregiving services to complement the efforts of health professionals. If you are planning to join their ranks, beware of the risks and struggles you might face as you start fulfilling your duties.
The more you know about the struggles of other student caregivers, the better prepared you will be to minimize or eliminate the common risks. You can thus maximize your rewards while putting yourself out of harm's way.