"Jane" (not her real name), age 36, is the primary caregiver for "Louise" who has MS. Jane wrote:
If homes are built with Universal Design, it would allow my roommate, Louise, to enter and exit the apartment and building independently. This would free me from scheduling my day and work hours around her trips in and out of the home. She would also be able to enter the washroom/kitchen to wash her hands in the sink, to bathe in the bathroom and not on the bed/wheelchair. This would make it easier for me to assist her with her daily hygiene and require less strain on my back when helping her perform these tasks.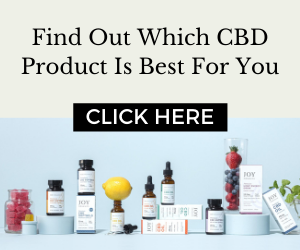 Universal design would also have spaces designed to accommodate assistive devices like a Hoyer lift to transfer Louise between the bed and her wheelchair. For now, it takes a fair bit of shuffling and removing of dressers and normal bedroom storage furniture to make room for a lift.
I would love to have an accessible kitchen where Louise could participate in meal preparation and have access to the balcony to enjoy the garden or the view. She loves cooking and has not been able to participate in meal preparation for more than 4 years.
We should be able to utilize every part of our living space, especially the common spaces that are usually shared.
Louise, age 45, uses a 500 pound electric wheelchair due to MS. She
writes:
Universal design would enable me to do fundamental things that most people take for granted. I would be able to open the front door to my apartment because I would have a device that would unlock it and hold it open, and the doorway would have no lintels or barriers that I would need assistance crossing. My apartment building would have similar devices in the hallways and throughout the building so I would be able to move freely
and socialize as I liked.
Right now, if I don't have help leaving my apartment, I have to stay home.
In the world with Universal Design, my bathroom would have a doorway wide enough for a wheelchair, and it would have a shower that I could drive into. That would make the difference between being able to wash my hair in the shower, and having my hair washed over a basin in the hallway.
The social importance of universal design can't be ignored either. Too many discussions with family or friends about plans for get-togethers and celebrations finish with the sad conclusion that I won't be able to participate because stairs prevent me from even getting into their building. It's gotten to the point where I assume that I won't be able to take part in social gatherings because if I can't get around in my own living space, why should I expect that I would be able to in anyone else's?
The Older Women's Network is calling for the Ontario Building Code to be changed to require that all new apartments and condos be universal design to that anyone of any age or ability can live there. The cost to build fully barrier-free housing is only about 1% more than conventional housing, if done from the planning stage. OWN is asking people to write to their political representatives in support of the Building Code change.