Image Credit
Now that seeing your friends will once again become more of a regular thing, you might want to think up some alternative activities that you can all do together rather than going back to your normal routine. If you are going to be the host, you have the chance to make a change for the better and show your friends what they've been missing. Here are the top four interesting events to try when you're hosting a get-together with your friends.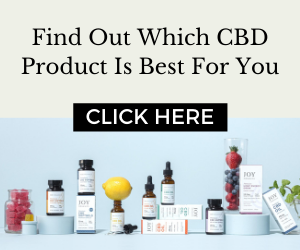 Host a Tasting Party
You and your friends can have fun tasting practically anything together but when it's as tasty as cheese and wine or beer and nibbles, who is going to resist? Wine is a great idea for a tasting party since it is something that a lot of people might have an opinion on, and it can get the conversation flowing, let alone bottles. Try making it a blind tasting by covering each wine bottle in foil and asking your friends to guess the grape or blend and the country or region where it was produced. This might be difficult so perhaps prepare some guides on tasting for them to use as a reference. There's no way you can disappoint with this kind of event because even if they don't enjoy the tasting part, you can bet they will enjoy the drinking part!
Living Room Games
If you and your friends have a bit of a competitive streak, why not have a go at one of the many sports games you can play from your own living room? Turn your table into a miniature badminton court by attaching a small net across the middle or host a ping pong tournament by purchasing a set of paddles and play singles and doubles matches until you have a winner. Furthermore, if you have access to a Wii Sport, you can play along together without the need for a ball boy, or dog in some cases. If that sounds a bit dull for you, you can always resort to the college favorite, beer pong, where you get to take a drink of alcohol every time you miss a shot in someone else's cup.
Throw a Themed Party
Everyone enjoys a good party but dressing up for a themed one can be even more exhilarating. Choose a theme that you know your friends will love and decorate your home or venue accordingly, then get your friends to contribute by turning up in their best costume examples. Some theme ideas include a 90s retro night, Harry Potter, carnival, Hollywood glamor, jungle party, and many more. Food, drinks, and all entertainment should also be made to fit in with the theme and, if you are going for old-school paper invites, have these tie in with the theme too.
Have a Games Night
If sports and drinking aren't your thing, consider hosting a games night, complete with all your favorite board games. Have a selection and let your guests decide which game you'll be playing this time and make it a regular thing if everybody enjoys the idea. Of course, no games night is complete without nibbles and drinks, so ensure that you have plenty of snacks in stock to fuel your fanatic gamers as the night goes on. You could even decide on a theme for your game night such as 80s classics and bring out the Boggle, Pictionary, and cool ranch Doritos. 
With these event ideas in mind, you can decide which you'll be trying first as you organize a get-together with your friends for a night they'll be sure to remember.