Surviving the death of a partner will be one of the hardest times in life. Let's not make it be harder than it needs to be. During an emotionally devastating situation,  process your grief without worrying about things could have been  prevented. There are things everyone can do in life to protect themselves so as not to be left in a very awkward position later. For a lack of your name on things, you may be locked out of them even if you have a joint trust. 
Own Personal Credit Cards
It is essential to own two credit cards each of which has been taken out in your own name, not as an associate. Best to have done this while you have your own earnings. If cards are owned by your partner, when that person dies, you may no longer have credit.  Why do you need to have two? When you only have one credit card, you don't have a backup if it gets lost or stolen, or if the card number is compromised.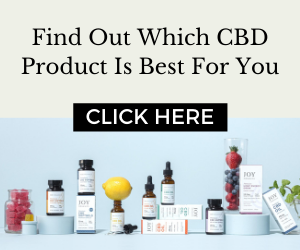 Add Your Name To Basic Bills
Actually, friends have been cut off from their heat, water, phone, or cable purveyors because the accounts were only held in one name. If one of you has never had a gas or electric bill in his or her name, you should definitely put both names on these bills. Should something happen to one of you, the surviving spouse will still need these services, but utilities may charge a deposit if you have no history. Having both names on the bill avoids that issue. Some accounts may give you static about doing this. It may require the original payer to make this request. 
If you think you will no longer need to take out any loans or new credit cards, then you can protect yourself by freezing your credit. A credit freeze locks down your credit. The credit checks that are made before opening new accounts or loans in your name cannot happen unless you have the PIN given you upon freezing the account. Freezing your credit is done by contacting each of the nationwide credit bureaus and supplying your name, address, date of birth, Social Security number and other information.
Equifax 800-685-1111
Experian 888-EXPERIAN (888-397-3742)
Transunion 888-909-8872
Note: You are entitled to one free credit report annually from each of these agencies. Request these from https://www.annualcreditreport.com/index.action . 
Save Money In Tax-Free Accounts
If either of you are still working and are in a position to continue putting money into a tax-free account, by all means do it. Many employers offer a choice of 401K plans and even better, some put up matching funds which is free money on the table. Who would say no to that? Besides 401K plans there are 403(b) plans and several others. The same contribution limits apply to 401K, 403(b) plans and most 457 plans, as well as to the federal government's Thrift Savings Plan which allow extra contributions for savers over 50 years of age. 
Put A Trust In Both Social Security Numbers
If you have a joint trust, ensure that it is set up so that both of you will have immediate access to the proceeds. This is not always the case. The tax identification for a revocable trust should be in both of your Social security numbers. 
Your life will unfurl that much smoother if you set yourself up for future events.