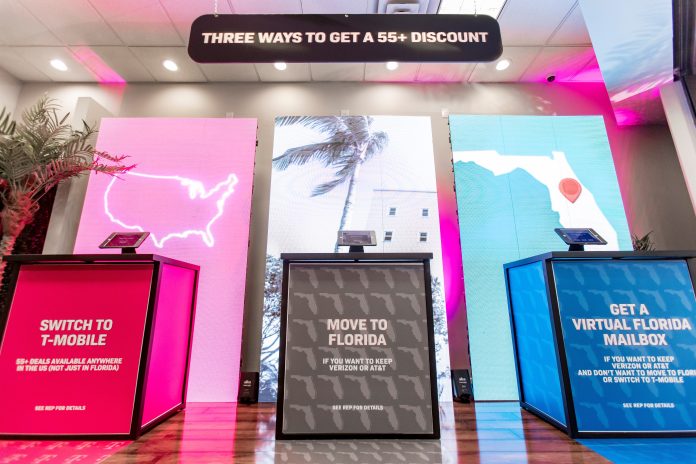 Finding a wireless plan that's right for you can be a challenge – with different networks, competing  benefits, and confusing offers, it's hard to know if you're getting the best deal. 
But something we do know: T-Mobile is the only wireless provider that offers discounts to seniors living  anywhere in the country.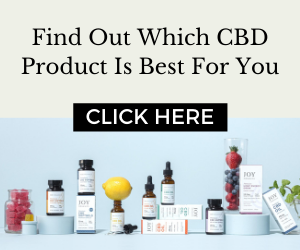 A recent Carrier Callout from T-Mobile highlighted that unless residing in Florida, no AT&T or Verizon  customer is elible for a senior discount. These wireless providers overlook 92% of seniors around the  country, automatically disqualifying them from a discount they deserve simply because they don't live  in the Sunshine State. 
To arm seniors with the resources they need to address the problem, T-Mobile launched a fun new  website, BannedSeniors.com. Seniors everywhere can learn how to navigate the loopholes to qualify for  wireless discounts only available in the Sunshine State, or get information about T-Mobile's Unlimited 55+ plans with discounts available for 100% of the country's senior population.  
In addition to the website, the Un-carrier opened a pop up Wireless Discount Information Center at the  Arrowhead Towne Center mall, located outside Sun City, Arizona – one of the largest retirement  communities in the country. In order to provide resources to the 1.5 million seniors residing in the Grand Canyon State, T-Mobile deployed a mobile billboard and the pop up center open Sunday, August 28  through Tuesday, August 30.
How to get a senior wireless discount 
BannedSeniors.com details two ways for age-eligible AT&T and Verizon customers to get a senior  discount from one of the three nationwide wireless providers: have a Florida address or switch to a T Mobile Unlimited 55+ plan. 
If you're currently a T-Mobile customer, you've already been taking advantage of the only nationally  discounted wireless network. But for AT&T and Version customers residing outside of Florida, BannedSeniors.com can help you: 
Get a virtual mailbox – A virtual mailbox is a relatively easy way to get a Florida address.

BannedSeniors.com walks users through the process to get a real, physical, discount qualifying

Florida address. One caveat: AT&T makes its customers physically go to a store in Florida to

verify eligibility.

Buy Florida real estate – T-Mobile enlisted the help of legendary Florida real estate agent,  Bobby Auerbach, to help Verizon and AT&T customers move to the one and only state they can  get a wireless discount without switching providers.  
Switch to T-Mobile – T-Mobile has

55+ plans

available no matter what state you live in. The  basic unlimited plan for people 55 years or older – Essentials 55+ – saves people 50%  compared to AT&T and Verizon. T-Mobile also has other discounted 55+ plans that include 

Netflix

On Us plus

AAA

free for a year. Combined with the largest, fastest and most reliable  nationwide 5G network, T-Mobile provides incredible value to anyone 55 or older. 
T-Mobile Unlimited 55+ Plans  
By switching to a T-Mobile 55+ plan, seniors can take advantage of major savings while enjoying 5G access plus other great benefits and discount.
Save 50% with an Unlimited Essentials 55+ plan 

Get

 

two unlimited lines on Essentials 55+ plan for $27.50/line with 5G access include.

With Price Lock,

 

the price of your rate plan will always stay the same.

 
The Un-carrier's Extended Range 5G covers nearly everyone in the country – 315 million people across  1.8 million square miles. 225 million people nationwide are covered with super-fast Ultra Capacity 5G,  and T-Mobile expects to cover 260 million in 2022 and 300 million next year. Not to mention qualifying  plans get free high-speed data abroad in 210+ locations and free in-flight connectivity, Netflix on Us, a  free year of Paramount+, discounts on YouTubeTV and Philo for a year, free stuff every Tuesday with T Mobile Tuesday, and more.
Carrier Callout  
This isn't T-Mobile's first Carrier Callout, and the Un-carrier shows no signs of slowing down to help  unleash wireless discounts for all senior, not just those who reside in Florida. Seniors deserve better, so  T-Mobile will continue to fight on behalf of all wireless customers, calling out The Carrier's poor customer treatment and challenging them to step up for seniors until change happens.