Today, September 22 is the 9th Annual Falls Prevention Awareness Day. In the previous article today, we mentioned the steps to take to prevent falls. Staying with our theme for Falls Prevention, this time we'd like to talk about what you should do after a fall. We feel it's important that this issue is discussed to boost awareness. After all, this is the leading cause of injury among seniors.
It's estimated that over 2 million seniors are treated at emergency rooms each year for fall-related complications. Out of those seniors, approximately a quarter million of them had hip fractures. Recovery from broken hips and fractures are difficult. We would definitely like this number to be decreased and awareness can help achieve that. A quarter of seniors living in the community that sustain fractured hips remain in assisted care environments for at least a year. Mortality rates in the year after hip fractures are up to 25% as well.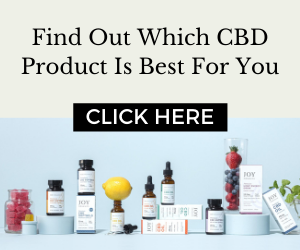 If your senior or yourself have already experienced a fall, chances are there is a fear of  falling again. This hesistation can lead to decreased movement and activity and actually increase risks of repeating a fall.
Prevention is key to help combat falling, fall related injuries and complications. But what changes or steps should be taken after a fall?
Doctor approved Light Exercise/Stretching for Improved Strength and Balance
We mentioned before that muscle weakness, lack of coordination or balance issues contribute to falling. With approval of your doctor, a light exercise/stretching regiment can be started to improve these areas. Small steps can be taken to gradually build up strength to improve walking and preventing a fall from occuring or happening again.
In-Home Support
Having in-home support for seniors after a fall is important. If they're currently hospitalized for rehabilitation, after a fall in-home personal support workers can help with the transition safely. They can provide assistance in many ways and assist with different things. They may offer transportation to appointments, assistance with cooking, and companionship.
Assess their Environment for Falling Hazards
If preparations are being made for your loved one or senior to return home, assessing their environment is important. Look for hazards that may cause them to trip and make the environment safe. If ramps are needed for wheelchair use after returning home, a contractor may be needed to meet this need.
Other tips for Fall Prevention
-Keep pathways clear.
-Clear away objects from walkways and staircases.
-Remove small throw rugs or secure the edges down with double sided tape.
-Use night lights in hallways from the bedroom to bathrooms and kitchen.
-Put reflective tape on the edges of stairs.
This issue is important to us here at SLM and we truly hope by bringing awareness, we can help keep seniors safe.
For more information, we encourage you to take a look at the original article below.
via https://homecareassistance.com/blog/what-to-do-after-an-aging-loved-one-older-parent-is-recovering-from-a-fall