Most people in this world spend decades of their lives working. When we work at our 9-to-5 job, we dream of going on vacations or spending an entire day in bed. Then, retirement comes and you get all the free time in the world.
However, for some people, retirement isn't all they thought it would be. They can't get accustomed to life without work obligations. Their retirement money is often less than they are used to, so they start considering going back to work.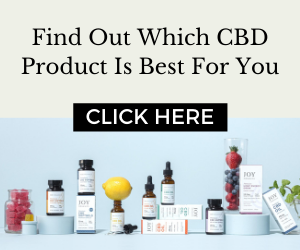 While you may be able to go back to your former employer and look for some extra gigs there, you might also want to try something else. Below you have the most popular jobs for retirees. These jobs should keep you active and earn you more money.
Being a freelancer is one of the preferred jobs after retiring because of the flexibility. You don't have to stop working all at once and this way, you can earn money on your schedule.
There are plenty of options and opportunities for freelance work. You already have a developed skill set and years of experience that allowed you to retire in the first place. So, why not use these to keep yourself active, fulfil your life, and earn money by online jobs?
Do you like driving? If you've been living in the same place for some time, you probably know your way around town. And if you own a vehicle, you can get a driving gig. Most driving jobs have a rather flexible schedule. You can work for companies like Amazon, Uber, or even as a delivery driver, a limo driver, or a school bus driver. With a license and love for driving, you can spend a few hours per day to earn more money.
This is one of the retirement jobs that you can do freelance. Or, you can find a job at a renowned writing service (navigate to this web-site to see what your work would encompass). If you have good writing skills, you may just be the perfect addition to their team. You'll be able to work from home and help students with their papers and projects, which can be rewarding both financially and mentally.
Since you'll be spending your hours sitting around your home most of the time, why not make some money out of it? Go online and look for some caretaking or house sitting gigs in your area. You may even find some gigs like this abroad, which gives you a great excuse and an opportunity to travel without the big expenses.
Those who love animals truly enjoy the hours spent pet sitting. Seeing how many people own pets, the need for pet sitters and dog walkers is definitely big. Spread the word around that you are interested, and you'll probably get some calls from your busy neighbours or people who need to go abroad for business or on vacation.
Have you been teaching before? Even if you haven't, you might be able to spread some wisdom in the field you specialize in. Many schools require substitute teachers or aides and in many cases, they don't even request a degree in education from the applicants.
Unlike what many people think, a tax preparer doesn't need to be an actual accountant. If you want to pursue this professionally, you can even take a short course. Many accounting companies look for such assistance and, if you're good with numbers, this might just be a great after retirement job.
Retail is always busy and hiring people. For those who aren't looking for a long-term job but something to keep them busy, retail is a great solution. They usually have high demand for assistance around the holidays and the gigs are quite flexible.
A retired professional with specialized experienced or a degree can easily start a career in consulting nowadays. You can do this freelance or get the full-time workload. Use your references, experience, and training to get a gig at one of the companies that require assistance. You'd be surprised to know how many companies search experienced individuals such as yourself.
Taking surveys is something you can do from home and at your free time. This probably won't make you a rich person, but it will earn you some extra cash by requesting very little effort from you. You can even take surveys while doing other things, such as watching over your grandchildren or watching a TV show.
For many people, retirement is not enough. When you have so much experience behind you, finding something to do won't take a lot of time.