There are many different types of joint pains, the most common of which is Arthritis. As much as treatment is necessary to treat arthritis, there are certain herbs that may help manage mild symptoms. There are certain herbs that have anti-inflammatory effects that provide relief against osteoarthritis (OA) or rheumatoid arthritis (RA).
Although it is necessary to consult a doctor before using any herbs and supplements as they might overreact with the medicines you might have been using to treat your condition. Discuss all possible arthritis treatment options with your healthcare provider and don't ignore taking prescribed medications as you can easily get cheap drugs online at discounted prices so do not worry about the finances.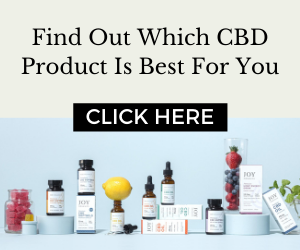 Let's take a look at some of the effective herbal remedies to combat joint pains.
1. Aloe vera
Aloe vera is a powerhouse herb that has been in use for centuries. It has numerous medical properties which cannot be denied. It can be used in raw form and also in the extracted form in pills, gels, powder etc. It has anti-inflammatory properties and does not have negative effects if used in combination with medicines for arthritis pain. Although its oral use may lower the blood glucose levels and may interact with diabetes medicines. So if you are a diabetic patient make sure to consult a doctor first before using aloe vera as an alternative treatment.
2. Cat's claw
Another amazing anti-inflammatory drug is a cat's claw. It helps reduce the swelling of body parts. It is extracted from the bark of a tropical vine found in South and Central America. It is commonly used to boost immunity. It has been studied that the use of a cat's claw effectively reduced swelling by over 50% in arthritis patients. However, it should not be used too much as excessive use may increase blood pressure.
3. Eucalyptus
Eucalyptus is a commonly available plant that is used for many purposes due to its many properties. Its essential oil can be used in aromatherapy, skincare and medicine. It can also be used along with CBD oil to treat arthritis pain. Extracts of eucalyptus are very beneficial for the treatment of arthritis pain. But make sure to do a patch test of the oil to see if it suits you or causes any allergies. 
4. Ginger
Ginger is mostly used in cooking but it has many medicinal properties as well. It has strong anti-inflammatory properties. It has been in use to treat common cough, cold, nausea and even joint and muscle pains.
Here are some ways you can use ginger for treatment:
Make a tea by infusing ginger tea bags or add fresh ginger in boiling water and brew for 5 minutes.

Add powdered ginger to recipes.

Grate fresh ginger to your stir fry dishes or add in a salad.
5. Green tea
Green tea is most commonly used owing to its many medicinal properties. It contains antioxidants that help fight off inflammation. You can take green tea as a beverage or use it in powdered form to add in your smoothies.