More than 50 million people in the US suffer from or have been diagnosed with arthritis. The common symptom that they share is acute and chronic pain in the joints. Sadly, most of them resort to the painkillers and traditional medicines when there is a miraculous albeit alternate treatment for arthritis found in CBD oil.
Now, if you don't know a thing about CBD oil, well, then you must be living under a rock or something. The word has become an enigma in the wellness industry and the product is expected to turn the CBD industry in a billion dollar industry this year.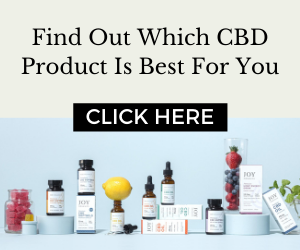 CBD oil is referred to as a potential solution for the treatment of arthritis by World Arthritis Foundation. So, how exactly does it work? Is it safe? Most importantly, does it really work and provide relief in arthritis? Read on to know all the answers.
First of all, what is CBD oil?
For those who don't know, CBD or Cannabidiol is one of the 113 natural compounds extracted from cannabis sativa plant. What sets this compound apart is that unlike THC, it is non-intoxicating in nature. In other words, it doesn't get you high or stoned. However, it does create a sleep-inducing or relaxing spell on people, which makes it quite therapeutic in nature. 
CBD oil is one of the many CBD products available in the market. CBD is being used as a natural alternative treatment for problems, such as anxiety, depression, inflammation, epilepsy, skin diseases, chronic pains, etc, since ages.  However, the research and study done on humans is still infancy right now. However, the anecdotes of people healing themselves with daily dosage of CBD oil are all the evidence you need to believe in the power of this natural treasure. 
Also, if you are wondering about the legality of CBD consumption, well, then don't sweat at all. According to the 2018 Farm Bill passed in the USA, CBD has been legalized in all 50 states of the nation. However, it will be required for you to consult the local laws before getting your hands on CBD oil. 
CBD oil and arthritis pain relief
The entire mechanism which helps people find relief from chronic pain, including arthritis, is still in the process of being understood by the researches, medical practitioners, and doctors. 
However, it is known that the cannabinoids of CBD oil, when interacting with the Endocannabinoid System or ECS of the body, alleviate pain and create positive and healing effects on the body. 
ECS is primarily responsible to create homeostasis in the body. Basically, CBD interacts with CB1 and CB2 receptors of the body to reduce inflammation, which automatically reduces pain. These receptors are involved with the movement, coordination, pain, emotions, and immune system of the body. CBD primarily interacts with CB2 receptors, which are found in the immune system. CBD doesn't attach itself with the receptors, but helps in creating its own cannabinoids, which have anti-inflammatory effect on human body.
What do CBD studies say?
Arthritis is the leading cause of disability in the US.  There are two most common types of arthritis affecting more than 50 million US population, namely, Rheumatoid arthritis (RA) and Osteoarthritis (OA). 
RA is an autoimmune disease, which commonly affects the hands and feet and leaves them swollen and in pain. 
OA, on the other hand, is degenerative in nature. It affects bones and cartilage in body parts, like hip, knee and thumb joints. It causes pain and stiffness in these areas. 
So, are there any studies done in the area? Well, not on humans but animals. Let's have a look at some popular ones. 
Is CBD oil safe to use?
CBD oil the most natural and effective treatment for the treatment of arthritis and chronic pains. It is organic and absolutely safe to consume. According to Medscape, a popular medical website, states that the risk associated with the use of CBD are extremely low, unlike marijuana and THC. There hasn't been a single case in history to prove the statement otherwise. 
As per the National Institute on Drug Abuse, CBD appears to be safe and comes with no side effects.  CBD has already been excluded from the list of 'controlled substance' in America. However, it is still not being regulated by the Food and Drug Administration. This suggests that there is no regular or set dosage for CBD oil intake. So, it is important to consult your medical practitioner to determine the same for your body type. 
In any case, CBD is not known for producing any side effects. In fact, there hasn't been a single case of side-effects in the medical history of CBD oil consumption. Even so, some of the possible side effects of CBD intake may include restlessness, dizziness, sleeplessness or a lot of sleep, irritability, nausea, change in appetite, etc. The effects anyway disappear in a day or two, if caused by CBD intake. 
How to use CBD oil to relieve arthritis pain?
There is no one way to use CBD oil to relieve oneself from the pain of arthritis. There are different ways a person can choose to consume CBD oil. Some of the popular ways to sue CBD oil to relieve the pain are listed below-
Orally – tinctures, capsules, edibles

Inhalation –vaping

Topically –balms, lotions, and creams
The topicals are applied directly onto the skin where pain is acute as it doesn't enter the bloodstream. here are some of the best cbd creams for pain.
Vape and tinctures, however, are directly released in the system of the body and work internally to provide relief to the patients. 
Things to keep in mind when buying CBD oil
It doesn't matter if you are new buyer or a regular one, as a customer, it is your moral duty and right to check the product you want to potentially buy. In case of buying CBD oil, you must consider three things-
Is It lab-tested

Is it full-spectrum 

Is it sourced authentically 
If it's not tested at the lab by a third party, it doesn't come with analysis report. If it isn't full spectrum, it might not work in its full potency in relieving your pain. If it isn't sourced or extracted from a good place, it might be affected with chemicals, like fertilizers and pesticides. 
Thus, it is important to keep the above three points in mind to check the quality of the CBD oil you are buying. Do not settle for a lesser quality product in any case.
Closing thoughts 
Every day, more and more people are trying the alternate treatment provided by CBD oil. It is successfully relieving people from chronic pains, like that of arthritis. While it is completely natural to use, it is still recommended to consult your doctor to start this treatment, especially if you are already on prescribed medicines. 
This article is intended for informational purposes only. If you have any questions or are considering any recommendations, please consult your health practitioner.