Around 64% of American adults drink coffee every day, with this beverage of 'black gold' seen as an ideal way to perk up and fuel up at the beginning of the day. Numerous studies have shown that coffee has a plethora of health benefits. A 2019 study by Chalmers University of Technology scientists shows, for instance, that filtered coffee can help reduce the risk of Type 2 diabetes – a condition battled by 26.8% of all seniors. Another (2020) study undertaken at Anglia Ruskin University showed that women who drink two or three cups of coffee a day have a lower total body and abdominal fat – which is great news for over 65s wishing to enjoy good cardiovascular health. If your doctor gives you the okay to enjoy one or more cups of coffee a day, what how can you make the most of this little luxury?
A Bevy Of Benefits
In addition to the studies mentioned above, many more have shown that coffee is compatible with good health for seniors. One 2016 study, for instance, shows that the benefits of drinking coffee outweigh the risks. Another (Scandinavian) study involving senior coffee drinkers found that those who drank three or more cups of coffee daily had a 65% lower risk of developing dementia. Coffee has also been shown to slow down the effects of Parkinson's disease, which affects up to two million Americans, the vast majority of whom are aged 60 or older.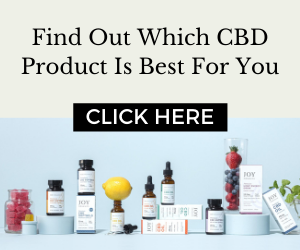 What Type Of Coffee Brings Health Benefits?
When selecting your regular coffee flavors, such as Java and Kona coffee aim to choose those which are made with natural ingredients and healthy sweeteners like stevia or xylitol (instead of sugar, saccharine or aspartame) if you like your coffee sweet. Just a few popular flavors served at cafés include peppermint, mocha, pumpkin and vanilla. If you brew or prepare your coffee at home, use natural ingredients such as homemade pumpkin puree with spices, a drop of doctor-approved therapeutic grade peppermint oil or leaves, or dark unsweetened cocoa. Choose lighter roast coffee for fruity and peppermint flavors, and darker ones for a richer caramel/nutty/toasted flavor.
Filter Your Coffee If You Can
As found in the Chalmers University of Technology study, drinking filtered coffee seems to be more beneficial than drinking no coffee at all, with this beverage linked to a 15% reduced risk of death from any cause. Filtered coffee was also associated with a 12% decreased risk of death in males and a 20% reduced risk of death in women. The researchers stated that filtered coffee was particularly beneficial for heart and cardiovascular health because unfiltered coffee can have a cholesterol-increasing effect. Make sure you don't overdo it, however. University of South Australia academics have found that excess coffee consumption can cause poor health as it can increase the risk of osteoarthritis, arthropathy (joint disease) and obesity. Drinking moderate amounts, on the other hand, was found to be relatively safe.
If nothing wakes you up in the morning better than your favorite cup of coffee, have a quick talk to your doctor about whether or not this beverage is appropriate for you. If you have high blood pressure, for instance, your doctor may recommend another drink such as a cereal-based brew with a similar toasty flavor. When preparing your coffee, aim to filter it, choose healthy additions and sweeteners, and try to keep your recipes as natural as possible to ensure you don't unwittingly add calories through syrups and other unhealthy additives.