Most men don't need or want 20 pairs of shoes. However, the one or two pairs of shoes isn't enough for every situation one might encounter. Some shoes have a timeless style that works well for many situations, however. If you're trying to create a lean, versatile wardrobe, there are a few key pairs of shoes that you should consider keeping in your closet.
A Solid Work Boot
A good boot is one of the most versatile things you can have in your wardrobe. The right pair of boots can be dressed up or down to suit a variety of situations, from work to play and everything in between. We'd recommend getting a dark brown leather boot, as a brown boot can work with more outfits than a black or navy boot might. We highly recommend investing in a good work boot that is water-resistant and well-crafted.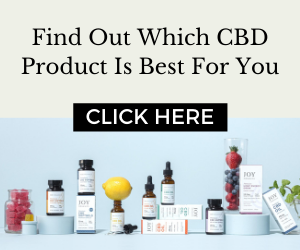 A Comfortable Driving Shoe
A casual loafer is a great shoe to keep in your wardrobe. Many stylish loafers can work for both low-key situations and more formal outfits. Since the 1960s, the loafer, or driving shoe, has been a staple of Italian style and the sign of a fashion-forward individual. While these loafers come in a variety of colors and styles, we recommend picking up a dark brown pair as well. This versatile color works well with many different looks.
A Good Sneaker
Everyone needs a good sneaker in their shoe rotation. Casual canvas sneakers can be worn in many different situations, from chilling on the beach to running errands or hanging out at weekend barbecues. If you're still wearing flip-flops, consider trading them in for a sneaker in white or navy to add an extra touch of class to that casual look.
Formal Shoes
There are a few different options for formal shoes that we'd suggest. First, consider getting a brown or black pair of wingtips. These shoes are a great formal option because they're highly versatile, and if you purchase a good pair, they can last you for years. While black is the most popular option, as it goes with just about everything, dark brown wingtips can add an extra pop to a standard work outfit.
We also recommend investing in a solid pair of Oxfords. These shoes are more formal than the wingtip and should only be used for formal occasions, but a sharp pair of Oxfords can take your look to the next level. If you invest in any of your shoe choices, invest in these formal shoes. These resoleable shoes can last a lifetime if treated right.
Including these five pairs of shoes in your wardrobe will help you have the right shoes for nearly every occasion. From a casual day off to a formal event, these versatile options will take you far. If you buy high-quality shoes, they'll also last you for years to come, making them cost-effective as well as stylish!
Image via Flickr by Menswear Market