"Where are we going to put everyone?" That's a common refrain for retirees and
empty nesters who have pared down their lifestyle. They've sold the house and are
living in smaller accommodations without all the extra rooms and beds, but the kids
and grandkids still come for a visit and want to stay there. Having the family want to
stay with you rather than in a hotel is a good problem to have. Fortunately, there are
some creative sleeping arrangements for guests available. Read this handy list and
find what works best for you.
Set up Screens
If there are privacy concerns in a cramped space, utilize screens. Set up bifold
screens around the portable bed to grant some privacy to your guests. They are
easy to erect and easy to store when you're done. Screens come in a lot of different
colors and patterns, so you can make them a permanent part of the space too if you
like.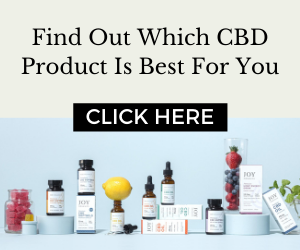 Bunk Beds Still Work
When the grandkids come to visit, they will love to sleep in bunk beds. Bunk beds
are a more permanent solution, of course, so add those if you intend to keep them.
Depending on the space, you can fit three bunk beds in a room and sleep six
comfortably in one room. Don't get them for older guests because there will be an
argument over who has to attempt to climb to the top bunk.
Stealthy Hide-a-Beds
Hide-a-beds have come a long way in the comfort department. Gone are the days of
a thin pad lying on top of an uncomfortable bar in the middle of your back. Sleeper sofas are comfortable and look nice in most rooms. Add one to the living room,
basement, or larger bedroom for overnight guests.
Functional Futons
Futons had a good run in the late '90s and early 2000s, and they aren't dead yet.
They are still a functional piece of furniture that can change. They are versatile and
comfortable and can be used in dens, living rooms, and basements. Most of them
need assembly, so if you buy new, inquire with the seller about putting it together for
you.
Air Mattresses on the Floor
Not the best of options but still a viable one. When you are really short on space, the
air mattress will do in a pinch. When deflated, an air mattress can be stored in the
back of a closet until needed again. Combine it with a privacy screen, and you have
an instant suite!
Twin Murphy Beds
A really fun and creative sleeping arrangement is the Murphy bed. Instead of the
normal vertical Murphy bed, get horizontal ones that slide into the wall. When
opened, they look like bunk beds. It is a fun option for younger visitors who have
probably never heard of nor seen such a thing.