Many people say that retirement is the start of their life. It's the first time when you're only responsible to yourself and you can choose exactly how you want to spend your hours. 
It's a huge adjustment and it's important to be able to ease your way into this lifestyle change, so long as you're in a position to live the life you want in retirement.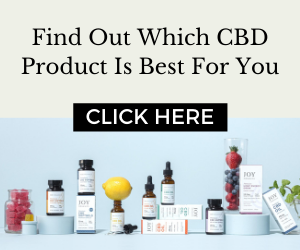 This can only happen if your state pension, any benefits, and private retirement fund is going to give you the income you need. 
We offer some tips on how to ease your way into retirement, but first we explain how to establish if you're in a position to be able to do this. 
Recommended reading: How to Manage Your Monthly Finance and Save for Retirement
Decide when you'd like to retire 
Easing yourself into retirement begins by knowing when you're going to retire. This sets a timer in place for you to start taking the steps that you need to put yourself in the position you want to be when you leave work. 
This is important because it allows you to plan and manage the transition into the next stage of your life, rather than find yourself in a position where you need to work for longer than you'd like to. 
The question then is "when would you like to retire?" 
Many people might say "tomorrow." But while you're free to retire whenever you want to, the reality is that most people have to wait until they're in and around 60. 
Indeed, the average retirement age for Canadians is 63.5, while the general age of retirees in the U.S. is just under 60. 
You may want to retire sooner than this, you may want to retire later. We don't know the answer to this. What we do know is that the sooner you decide the more likely you'll be to start retirement when you want to. 
Decide how much money you want in retirement
If you speak to a financial advisor about retiring then the first thing they'll ask is how much money you want in your retirement. This is when you learn what you need to do to finish work when you retire. 
The way you find that out is to understand how money you're going to get from state benefits, your work pension, and any private retirement funding you have in place. 
We explore how to do this in the following sections.
Find out what state benefits you're going to get 
Few countries have no state pension at all, but the generosity of nations varies enormously. 
Take Canada and the U.S. 
The OECD Pensions at a Glance report puts the two countries fairly close together on its review of the state pension system offered by the world's major nations .Canadians receive around 55% of a working wage in retirement, while Americans get less than 50%.  
This might not seem like much of a difference but close to 10% of extra income makes a big difference to your quality of life. 
To make sure you ease into retirement, you should find out exactly how much basic income you're getting from the government —  the Candaian Government has a designated online resource to help you with this. 
Establish if you're due any other benefits 
Some people will not only get their basic pension but will also get a further income from the state. Service men and women are the prime example of this. 
This is an important profession to highlight. 
Although army, navy, and air force personnel are entitled to a work pension to go alongside their state one, plenty may also be entitled to disability benefits that they aren't getting. 
Canadians find this information out by contacting an organization like Veterans Affairs Canada. Americans can get it from an agency such as VA Claim Pros. 
Veterans Affairs Canada and VA Claim Pros help veterans find out if you're due any disability benefits from the state because of injuries sustained during your service. This enables them to get the full state retirement income they're due. 
Injured military personnel are just one example where you might be eligible for additional benefits. You might also be missing out on housing benefits, tax breaks, or other forms of income that can give you the retirement income you need. 
This is why it's a great idea to speak to a financial advisor and discuss your retirement plans with them. 
Appreciate the extent of your personal retirement income 
Once you know how much money you're entitled to from the state, you can then review exactly how much money you need to make up yourself if you're going to have the retirement you want. 
This is the point when you know how to truly ease into retirement. 
If your total state benefits are sufficient to give you the retirement income you want then you can consider a managed transition your post work life. You could slowly cut down your hours at your work, maybe moving to four days a week, then three, and so on. 
Or you could start easing back on the work you do, perhaps taking a lower profile role with your existing employer. 
If your state benefits aren't enough to give you the financial stability you want in retirement then you might have to put the brakes on easing your way into post-work life. You may even need to take on more work to achieve the income you want. 
Or you could revise the pension amount that you'll be taking once you finish your job, reducing it so that you can scale back your working hours and ease your way into retirement. 
You might be surprised that this article focuses largely on your post-work income, not tips to help you cut down on your working hours as you prepare for retirement. 
While this might not be what you were expecting, it's the key to establishing just how to ease your way into retirement. 
Why? Because if you aren't going to have the pension you want then you simply can't ease your way into retirement without thinking about the consequences – namely, not being able to have the retirement you want to. 
So, establish what pension income you're going to get. Hopefully you'll be in a place where you can ease your way out of work by cutting back on your hours or responsibilities.