Your retirement can often bring with it a desire to pick up or focus on your hobbies. Even if they are not based in the world of tech, it is possible for you to use tech to your advantage so that that you can best connect with your favourite activities. Here are some of the ways you can make use of technology alongside your hobbies.
A Good Set of Speakers
Do you like to listen to music when you are indulging in your hobbies? No matter what you might like to do, there will be some form of speaker that you can buy to let you enjoy your favourite music.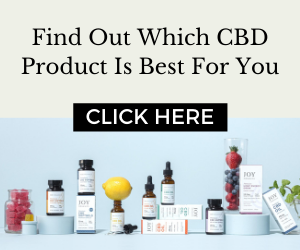 If you are going to be in your home or a workshop, or even just your garden if you like gardening, you should look for some good external speakers. Nowadays, there are plenty of wireless speakers that use Bluetooth to connect to the device that has the music on it. These can be light and portable so you can move them about easily, but they still offer fantastic sound quality. 
You can also get some great headphones that will still allow you to listen to your music no matter what you are doing. Look into wireless headphones here so you are not getting tangled up in wires while trying to do something. Even if you want to try something involving water like swimming, you can find waterproof headphones that can help you stay tuned in. 
The Right Computer
Having access to a computer is incredibly useful, and it means that you can connect with many other things beyond your hobbies. However, you should also think about some of the ways that you might make use of this computer to better your hobbies. 
For example, are you a writer? You might be used to writing with paper and pen. Many great authors still use this method, so there is no reason why you cannot continue to do so now. However, having a computer can help you to digitise whatever you write. This can make it easier for you to edit and go through what you have written previously. Whether you want to use a words program for Mac or one of the many other tools out there, having something you can record your work on can be incredibly helpful.
Of course, you might also want to get into gaming. There are so many types of games out there for you to explore. You could try a puzzle game like a hidden objects adventure, or you could dive into one of the most popular games of the moment. Take a look at some of the different styles of games you could try – you might be surprised to find out what is out there!
Try a New Medium
Using tech allows you to explore new mediums for your favourite hobbies after retirement. There are so many different avenues to follow here, and it means that you could find a new way to enjoy your favourite pastime. Though they might be a little difficult to pick up at first, you could soon settle into using these tools, and they might even become your preferred method of enjoying them too!
For example, you might enjoy painting or drawing. Though it can be great to work on a piece with your hands, it can take time and a lot of resources to create your vision. You might enjoy this if you are a casual artist who just paints to relax, but there are pieces of tech that you can use to explore this hobby further.
If you have a tablet like an iPad, you should consider looking into one of the many digital drawing apps available. These can be to learn to use, and could help you to create some excellent types of art.
Make New Friends
Tech allows you to connect with a lot of different people, and it means that you could make new friends that share your hobby. The first place you should always check is hobby forums. No matter what you like, you should be able to find a forum where you can discuss different aspects of the hobby. If you have any issues, or even if you just want to talk a little about some of your favourite parts of the activity, a forum is a great place to do it.
Another awesome place to look is social media. Groups on Facebook can be a fantastic way for you to connect with like-minded people and share more about your hobbies. On top of this, you could also potentially find a group of people who meet up offline. From book groups that discuss the latest novels to hiking groups that explore your local area and so much more, you never know what you might find. It can be the perfect way to get out there and meet some new friends!
Be Open to Trying Everything
Tech can be a gateway to some new ways to explore your favourite hobbies. Though you might have kept things strictly offline before, looking for some tech and tools that you can use to expand your love of the hobby. There are so many complementary processes and practices that you can try. Even if you think your hobby is not one that fits with the latest tech, such as sewing, there might be ways that you can track down patterns or find tutorials to help you create something beautiful. 
Be open to trying everything and anything. You can never know where some new tool might come from, and it might be just the thing you need to ignite your passion for something again. The world of technology offers so many innovations, and each one could bring some new perspective to your favourite hobbies. Dive in and start exploring what is on offer now! No matter what your hobby might be, there is bound to be an exciting piece of tech to complement it!