If you are a senior and you don't live close to your loved ones, it may be hard to stay connected to them. With everybody living such hectic lives, it can be challenging for loved ones to talk as much as they would like to; and this unfortunate reality is true for seniors all over the world.
Families may have moved away from their aging loved ones, or some seniors may have relocated to a senior living community, making it hard to stay in touch with their family members. However, this doesn't have to be the case, with modern technology there are plenty of ways that seniors can stay connected to their loved ones.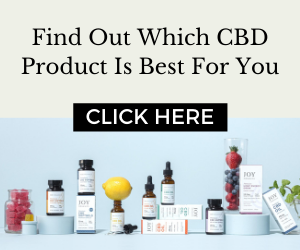 How Can I Stay Connected to My Loved Ones?
An expert from a company that specializes in in-home senior care for seniors pointed out that seniors have ample opportunities to talk to and communicate with their family and friends. She added that seniors should take advantage of this. With that being said, here are some of those ways that seniors can stay connected.
Take Advantage of Video Chatting
Video chatting is an outstanding way that seniors can stay connected and a modern innovation that should be taken advantage of. Video chatting is easy, so seniors that may not be technologically savvy can utilize this outstanding technology. Some video chatting platforms that seniors should consider include:
Facetime
Skype
Facebook Messenger
Houseparty
Google Hangouts
Zoom
Create Social Media Accounts
Social media has various benefits, and staying connected to loved ones is one of the most important. Social media will allow you to see pictures and content posted on social media by your loved ones. Social media is a great way to stay connected as it does not require you both to find a mutual time to talk; instead, you can sign on when it is convenient for you and look at what your son, daughter, or grandchildren have recently posted.
Consider creating a Facebook, Snapchat, Twitter, or Instagram account to stay as connected as possible.
Play Online Games Together
Playing an online game together is a unique way for seniors to stay connected to their loved ones, practically their grandchildren or younger family members. Playing online games will allow seniors to communicate with young family members in a fun and exciting way; it may even end up teaching both parties a new skill.
Consider picking a specific time of day, or day of the week to play a game with family members online, this will give you something to look forward to. Some popular online games to consider include:
Words with Friends
Mario Kart Tour
Animal Crossing: New Horizons
Quiz Up
Song Pop 2
Take Advantage of Technology to Stay Connected
With modern-day technology, there is almost no reason that seniors should not stay connected to their loved ones. Of course, life is busy, however, it's important to take the time to catch up with your family members, whether that is once a day or once a week. If you are a senior that doesn't live close to his or her loved ones, consider trying one of these ways to stay connected. Or, if you have a senior relative, suggest one of these ways to communicate today.