If you enjoyed the first set of holiday baking recipes in this holiday collection, this next batch of mouth-watering goodies will be sure to delight your guests. These are tried and true traditional recipes, used by my family for decades.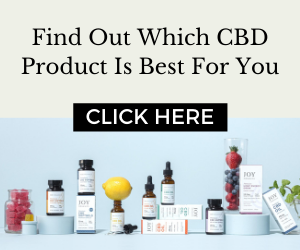 Chocolate Biscotti
My dear great-aunt Antonietta Ranucci learned this and other recipes in her native town in the region of Calabria, Italy. She loved cooking for her family.
Makes approx. 50 small cookies
Preheat oven to 325 degrees F
2                                         eggs
8                                         egg whites
4 tbsp                                  hazelnut liqueur (or almond extract)
2 tsp                                    vanilla extract
5 cups                                  all-purpose flour
2 cups                                  granulated sugar
2/3 cup                                 unsweetened cocoa powder
4 tbsp                                   instant espresso powder
2 tsp                                     baking soda
½ tsp                                    salt
1 cup                                    hazelnuts, toasted and chopped
Coat baking sheet with non-stick cooking spray. In a large bowl, beat together eggs, whites, liqueur and vanilla extract until combined.
Mix the dry ingredients together, including nuts, until combined. Stir liquid mixture into the flour.
Turn sticky dough onto the baking sheet (should be able to form loaves; otherwise add flour).
Grease hands with olive oil and shape into 6-inch by 15-inch logs.
Bake 40 minutes or until top is set.
Cool slightly. Reduce heat to 275 degrees F.
Remove from baking sheet. Cut into 1/2 –inch thick diagonal slices. Arrange, cut-side down on baking sheet.
Bake 10 minutes per side or until almost completely dry.
Turn off heat; finish drying in oven for 15 minutes. Cool completely.
Contucci Di Prato (Stone Cookies, Italian Nut Cookies)
More goodies from Zia Antonietta Ranucci. I always looked forward to her baking when my family would visit New Castle, Pennsylvania.
Makes 4 dozen cookies
Preheat oven to 375 degrees F.
3 ¾ cups                           sifted flour
½ tsp                                salt
1 cup plus 6 tbsp               sugar
1 ½ tsp                             baking powder
3 tbsp                               dried cake crumbs or fresh bread crumbs
4                                      whole eggs
1                                      egg yolk
1 tbsp                               almond extract
1                                       tsp vanilla
1 can (5 ounces)                whole un-blanched almonds
1 cup                                 whole shelled hazelnuts
1                                       egg white
Sift flour, sugar and baking powder into a large bowl; stir in cake crumbs.
Beat eggs, the egg yolk, almond extract and vanilla in a small bowl until frothy; add to flour mixture. Beat until thoroughly combined and mixture is moistened.
Take a little bit of the cookie mixture between your fingertips and pinch; if the dough holds together you have beaten it enough.
Add almonds and hazelnuts. With your hands, work nuts into dough until mixture begins to hold together. Turn out onto a piece of wax paper.
Divide mixture in half. Shape each half into a log 2 inches in diameter and about 12 inches long. Place logs on prepared cookie sheets. Beat egg white in a small cup until foamy; brush over logs.
Bake in preheated moderate oven (375) for 30 minutes or until golden. Remove logs with paper to wire racks. Cool 1 hour. Slice and bake 10 minutes.
Banana-Chocolate Chip Loaf
I always keep frozen bananas on hand to make this easy loaf. It's a wonderful and light appetizer.
Makes 1 loaf
1 ¼ cups                               flour
1 tsp                                     baking soda
2                                          eggs
½ cup                                   vegetable oil
½ cup                                   granulated sugar
3                                           ripe bananas, mashed
¼ cup                                    chopped walnuts
¼ cup                                    chocolate chips
1 tsp                                      vanilla extract
¼tsp                                     ground cinnamon
Sift flour and baking soda together.
Mix together remaining ingredients and add to the flour and baking soda mixture.
Pour into a greased loaf pan and bake for 1 hour, until top is browned.
Enjoy!!!
Get this recipe handy
[email-download download_id="12306″ contact_form_id="12308″]