Alliance Design & Development Group creates advanced assistive technology in SelectFlex® arch control insoles to promote foot health and quality of life among the aging population.
New York, NY – October 2020 – Alliance Design and Development Group (ADDG) is a biomechanics technology company whose core mission is to create assistive devices that help people lead pain-free lives. They pioneered the Variable Resistance Beam (VRB), a patented adjustable suspension and joint support technology with the potential to dramatically enhance human augmentation products such as bracing and prosthetics.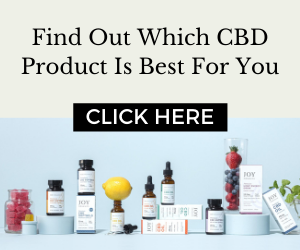 Peter Tarlton, CTO of ADDG said, "With mature adults representing 25% of the population and growing exponentially, we realized our VRB technology could create a more advanced orthotic—one that would allow users to adjust arch support levels and personalize comfort, while also mitigating many foot issues inherent with aging."
When ADDG initially introduced SelectFlex adjustable arch insoles, feedback analysis confirmed that the demographic receiving the most therapeutic benefits were men and women over the age of 45. Ideally, ADDG hopes the insoles are used to proactively prevent foot-related problems before they occur but, the reality is, SelectFlex is usually needed to improve existing issues and alleviate pain.
Research shows three quarters of all adults will experience foot problems in their lifetime, ranging from mild discomfort to severely restricted mobility. The probability rises with age as feet change, skin becomes thinner and bones more fragile, which is compounded by increasing risk of illness and associated foot symptoms. Many of the foot conditions that afflict mature adults are side effects of diabetes, arthritis and circulatory disorders but, the most common are peripheral neuropathy, plantar fasciitis, Metatarsalgia, degenerative joint disease, fallen arches, gait abnormality and instability.
"Balance is a skill that diminishes with age, leading to incidence of falls, a primary cause of injuries and fatalities among the older population," said Barry Renow, CEO of ADDG. "Moreover, fear of falling often makes people less active and grow progressively weaker, which only escalates chances of falling."
ADDG conducted a series of studies at the University of Edinburgh Olympic Test Facility, which showed that the SelectFlex PowerCup™ heel increases ankle alignment and stability up to 50%, helping restore balance and reduce the risk of falls. In addition, the PowerCup dissipates plantar pressures by cradling heels in ultra-soft cushioning, while the PowerBed™ triple layer medical-grade foam pad significantly lowers foot strike impact, making feet less vulnerable to neuropathy, diabetic sores, and other ailments.
After years of use and continuous compression, foot bones often become misaligned and arches begin to collapse, compromising our natural shock absorption capabilities. The VRB suspension system embedded in the SelectFlex PowerLift Arch® and PowerBeam™ dynamically lifts the arch into better alignment to support the entire body, relieving pressure on hips, knees, ankles and feet.
"Our technology was inspired by the human anatomy and achieved by adopting the Cantilever Principle of stress distribution and dynamic support," explains Tarlton. "SelectFlex insoles are designed to mimic the shock absorbing function of spring ligaments and help correct structural anomalies, like overpronation or poor posture, realign foot bones, slow arch collapse, and reduce burdens on weight bearing joints."
According to tests conducted at the Quinnipiac University Motion Analysis Lab, SelectFlex orthotics provide up to 89% more arch support and dynamic alignment, while also controlling arch deformation as much as 65%.  However, lab tests aside, real life results are the primary reason SelectFlex is fast becoming a preferred treatment option for podiatrists, pedorthists, physical therapists and other medical professionals. The adjustable insoles offer a simple, yet personalized solution to a wide range of foot-related problems, and are a much more affordable alternative to custom-made orthotics.
Though foot health is vitally important to mobility and independence for people of all ages, ADDG's vision of life without pain is being realized in helping older generations stay active and self-reliant for as long as possible.
ABOUT ADDG
Founded in 2016, Alliance Design & Development Group (ADDG) is a biomechanics technology company who develops advanced wellness solutions designed to prevent injuries, promote efficient recovery, and help people lead pain-free lives. ADDG pioneered the patented Variable Resistance Beam (VRB) and created a portfolio of assistive human augmentation products that deliver long-term therapeutic benefits. SelectFlex®, the world's first arch control insole, is ADDG's first commercial introduction, which was created in collaboration with the Langer Biomechanics division of Orthotic Holdings, Inc. (OHI), a global leader in lower extremity treatments.   www.selectflex.com