Santa Fe, NM – Santa Fe, New Mexico tops the destination list by active seniors for its arts and cultural offerings, musical events, unique festivals and incredible climate. In addition to being a popular vacation destination, Santa Fe is growing in popularity among those looking to relocate in retirement, and the Inn on the Alameda—located in the heart of Santa Fe—offers the ideal location for an all-inclusive stay, tailored to each visitor and each prospective homebuyer.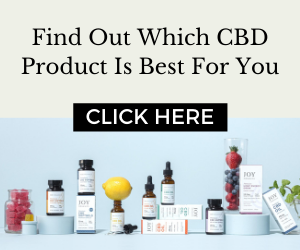 "Whether you're looking to relocate, purchase a vacation home, or create an unforgettable vacation, you'll find the enchantment you're seeking in Santa Fe," said Christina Genuario-Gill, General Manager at Inn on the Alameda. "Our vibrant city offers new residents and visitors an opportunity to experience immersion in a world of culture, art, one-of-a-kind shopping, food and bucket list festivals. We invite peope to Santa Fe this summer to experience the magic firsthand. And to make the stay even better, we offer an all-inclusive package at the Inn on the Alameda."
Throughout the summer months, Santa Fe comes alive with many options for entertainment, world-class art, and events exclusive to The City Different. 
The world famous Santa Fe Opera opens July 4th weekend with Candide and Madam Butterfly. People describe it as mystical and magical with 360-degree views of the Sangre de Cristo mountain range. 
On July 4th, visitors can celebrate Independence Day in the nation's oldest capital city. Complete with a car show, fireworks display, live music, food trucks and all-day activities, the annual celebration is a lively event with fun for all ages on the historic Santa Fe Plaza. 
Later in July, the New Mexico Jazz Festival will enchant music lovers with performances from local talent and jazz legends. The musical offerings continue throughout the summer with Santa Fe Bandstand outdoor concerts happening nightly on the historic downtown plaza. With over 75 concerts spanning multiple genres, concerts run June 21–August 11. 
For art lovers, there are festivals nearly every weekend. The most popular include:
The Santa Fe International Folk Art Market runs July 13–15 with artists from around the globe;
The Contemporary Hispanic Market Arts and Crafts festival will take place July 28–29, with art from more than 130 Hispanic artists;
The Santa Fe Indian Market—an event widely attended by visitors from around the world—will celebrate its 96th year on August 18 and 19, offering visitors the chance to meet artists, learn about their culture and purchase their work.

 
On Labor Day weekend, visitors can check a unique festival off their bucket lists by attending the burning of Zozobra. The cultural annual event occurs on Friday, August 31 at Fort Marcy Park. The burning of Zozobra or "Old Man Gloom" is an event in which participants can add items to be burned, including notes, divorce papers, photos and more to commemorate the end of past events. While the burning takes place in the evening, entertainment begins at 3pm with a day full of events.
"In addition to all the events, Santa Fe has historical sites, museums, galleries, shops, outdoor adventures, and world-class cuisine," added Genuario-Gill. "It's an area that has continually grown in popularity among active seniors. The laid-back atmosphere, combined with the vast array of activities and bucket list worthy events, creates a perfect destination—whether for a quick getaway or an extended stay."  
For those looking to relocate, Inn on the Alameda is offering a 10 percent discount for people spending time shopping for a home. For visitors, the Inn offers single or double occupancy rooms, and their all-inclusive stay includes the Inn's "breakfast of enchantment" every morning, complimentary afternoon wine-and-cheese receptions, and complimentary on-site parking. Additionally, the Agoyo Lounge menu includes options to accommodate vegetarian, vegan, gluten free and paleo diets.
For more information or to book your trip to Santa Fe, visit https://innonthealameda.com/or call (800) 289-2122. 
About Inn on the Alameda: 

 
Celebrating over 30 years of a "Culture of Care," Inn on the Alameda is nestled in the heart of Santa Fe and provides guest with an intimate, personalized stay. Far from ordinary and unlike many chain hotels, stays at the Inn are all-inclusive, feature complimentary wine and cheese happy hours in the afternoon and provide a personal touch—with everything from customized menus to customized group plans. They specialize in small weddings, meetings and group stays, and special arts, culture and historical events.