Preparing meals can be a daunting task for a senior who is feeling less confident in the kitchen. Perhaps aches and pains make it difficult to stand for long periods of time at a counter to make a big meal. Maybe you live alone and there's no one to rely on for a home-cooked meal. Or maybe you have never been one to cook from scratch, and are now in a position where you need to eat wholesome meals for your health. Poor nutrition is a big risk for seniors in North America. According to a 2013 study from Statistics Canada, many of the 15,669 seniors who responded to a list of questions said they rarely ate fruits and vegetables, avoided cooking, and often skipped entire meals. Malnourishment can be a huge concern. There is meal help for seniors to make life easier and nutritious!
Thankfully, you are not doomed to a diet of Kraft dinner and hot dogs. You can still get the nutrition you need to live healthfully with some creative ideas including helpful and low-cost senior care services designed for people in your situation.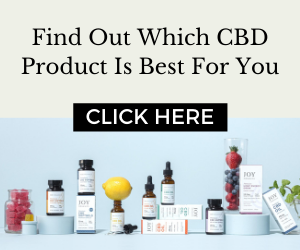 What kind of home care meal services are there? 
Many deliver nutritious and affordable meals to a variety of people, including seniors, those recovering from illness, and people with cognitive and physical disabilities.
Some deliver hot meals other frozen meals that you prepare as you need them. Any meal of the deal including soups, main courses and desserts.
Some providers will cater to specific dietary needs of its clients, including menus for diabetics, high blood pressure sufferers and those who require pureed meals.
You can also request foods that are low in calories, sodium and are heart-healthy meals.
Good nutrition is essential for a quality life. Sometimes there are barriers to getting proper nutrition and that's where these wonderful health care services for the elderly can play an important role. If you need help finding some recommendations in your area, feel free to contact Seniors Lifestyle Care by clicking here.
What other meal help options are there? 
You can also check out our Easy Peasy Recipes For Seniors that will help with preparing meals including a grocery list.
You may also want to consider getting help with the shopping and/or preparation so you can still have your meals made at home without getting them delivered to you.
A visit to family or friends may also include some leftovers to take home!
If you eat out, choose something that will have some left overs that you can take home for tomorrow's lunch.
You can also have a loved one help to prepare multiple meals in advance and then freeze them so the effort goes into one day but you have the benefit of multiple meals!
Or have friends over for a cooking session and divide up the effort. With the results of a fun and social day, each of you can have prepared food for the days to come. Have everyone cook their favourite recipe and then divide it up so everyone gets an assortment of meals to try.
Lots of ideas to consider and whichever you choose, make sure it gives you variety and nutrition!