Who doesn't love a good dessert? Making your own dessert is not only budget-friendly, but it means you can control what goes into your food.
These recipes, taken from a book I co-authored in 2005 called "Chronic Heartburn: Managing Acid Reflux and GERD Through Understanding, Diet and Lifestyle" require little preparation. They are simple, low in fat, and delicious: a great combination.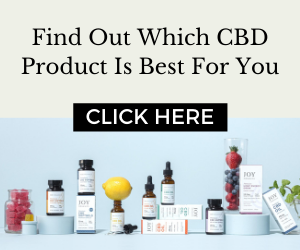 Easy Applesauce
If you have trouble digesting the hard peel of an apple, this is a great way to still get your daily fruit intake.
Serves 2 to 3
3-4 large apples, peeled and quartered
½ tsp granulated brown sugar
¼ tsp ground cinnamon
Pinch ground nutmeg
In a medium saucepan, bring 1 cup (250 mL) water to a boil over high heat. Add apples, sugar, cinnamon and nutmeg. Reduce heat to medium and simmer, partially covered, for 30 minutes, or until apples are very soft. Let cool and mash or blend to desired consistency.
Graham Cracker Delight
Serves 8 to 10
8-inch (2L) square dish
This no-bake dessert will take little to no time to prepare.
1 package (3 1/3 oz/100 g) fat-free instant vanilla pudding mix
Low-fat graham crackers
4 large strawberries, thinly sliced
Prepare vanilla pudding according to directions on package.
Arrange graham crackers evenly in square dish. Spread pudding mixture generously over crackers. Add a thin layer of strawberries. Repeat layers as desired.
Chill for 2 to 3 hours, or until mixture is set.
Lazy Apple Crisp
Serves 2 to 3
This easy version of apple crisp tastes just as good as the "real" thing and takes less time to prepare. It's a win-win.
Preheat oven to 375 degrees F (190 degrees C)
13-by-9-inch (3L) baking dish, lightly greased
2 large apples, peeled and thinly sliced
1 tsp light margarine
¼ cup quick-cooking rolled oats
1 tsp lightly packed brown sugar
Arrange apple slices in prepared dish in a single layer and dot with margarine. Sprinkle with oats and brown sugar.
Cover and bake in preheated oven for 35 minutes, or until apples are tender.
Berry Cherry Smoothie
Makes ½ cups
A smoothie is an easy way of satisfying your sweet tooth – the healthy way.
2 ice cubes
¼ cup blueberries
½ cup sliced strawberries
¼ cup sliced pitted cherries
¼ cup skim milk, or lactose-free skim milk
In a blender, blend ice cubes, blueberries, strawberries, cherries and milk until smooth. Serve immediately.
Enjoy these light, healthy and nutritious desserts. Share with a friend or keep for yourself!
If you have any great dessert recipes to share, please send them to info@seniorslifestylemag.com
Get this recipe handy
[email-download download_id="11951″ contact_form_id="11967″]