When I write about the artists in, "Forgotten Rock n Rollers", some people misunderstand my reasoning. To me any singer or rock n roller that does not have name recognition in todays society is to me forgotten and that fact needs to be changed. The name Elvis Presley is still a household word as is the Beatles and Stones. But the pioneers of the music we call rock n roll should not and cannot be forgotten.
You ask any person born in the last 20 years who Fats Domino is and 20 out of 20 won't know. That is why I use the term forgotten rock n rollers. How can a man that was 50 percent responsible for the rock n roll revolution be forgotten?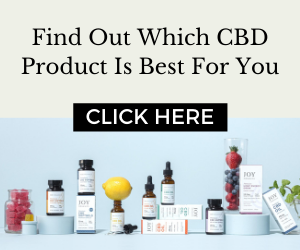 Antoine "Fats" Domino was born and raised in New Orleans, Louisiana on February 26, 1928. The Domino family was of French Creole background; Creole was his first language. Like most families in the Lower Ninth Ward, Domino's families were new arrivals from Vacherie, Louisiana.
Domino first attracted national attention with "The Fat Man" a 1950 on Imperial Records release. This song is an early rock and roll record, featuring a rolling piano and Domino doing "wah-wah" vocalizing over a strong back beat. "The Fat Man" sold one million copies by 1953.
Fats Domino released a series of hit songs with producer and co-writer and mentor, Dave Bartholomew, saxophonists Herbert Hardesty and Alvin "Red" Tyler and drummers Earl Palmer and Smokey Johnson. Other notable and long-standing musicians in Domino's band were saxophonists Reggie Houston, Lee Allen, and Fred Kemp, Domino's trusted bandleader. The band would backup most songs recorded in New Orleans including Little Richard, Lloyd Price and Larry Williams. Domino finally crossed into the pop mainstream with "Ain't That A Shame" in 1955, which hit the Top Ten, though Pat Boone hit No. 1 with a milder cover of the song that received wider radio airplay in a racially-segregated era. Domino eventually had 37 Top 40 singles.
His 1956 version of the 1940 Vincent Rose, Al Lewis & Larry Stock song, "Blueberry Hill" reached No. 2 in the Top 40, was No. 1 on the R&B charts for 11 weeks, and was his biggest selling song. "Blueberry Hill" sold more than 5 million copies worldwide during 1956–57. Then came songs like I'm Walkin', Whole Lotta Lovin', Walking to New Orleans, My Blue Heaven, Margie and a host of other smashes.
By 1964 with the British Invasion choking off the lifeblood of American singers, Domino continued to record. Despite the lack of chart success, Domino continued to record steadily until about 1970, leaving ABC-Paramount in mid-1965 and recording for a variety of other labels: Mercury, Dave Bartholomew's small Broadmoor label (reuniting with Bartholomew along the way), and Reprise. His final Top 100 chart single was on Reprise, a cover of the Beatles' "Lady Madonna", which peaked at No. 100 in 1968. Domino appeared in The Monkees' 1969 TV special 33 1/3 Revolutions Per Monkee.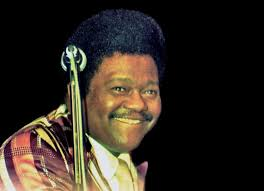 Fats' name returned to prominence in When Hurricane Katrina was approaching New Orleans in August 2005. Domino chose to stay at home with his family, partly because of his wife Rosemary's poor health. His house was in an area that was heavily flooded.
Someone thought Domino was dead, and spray-painted a message on his home, "RIP Fats. You will be missed", which was shown in news photos. On September 1, talent agent Al Embry announced that he had not heard from the musician since before the hurricane had struck.
Later that day, CNN reported that Domino was rescued by a Coast Guard helicopter. Prior to this, even family members had not heard from Domino since before the storm. Embry confirmed that Domino and his family had been rescued. The Domino family was then taken to a Baton Rouge shelter, after which they were picked up by JaMarcus Russell, the starting quarterback of the Louisiana State University football team, and Fats' granddaughter's boyfriend. He let the Dominos stay in his apartment. The Washington Post reported that on September 2, they had left Russell's apartment after sleeping three nights on the couch. "We've lost everything," Domino said,".
President George W. Bush made a personal visit and replaced the National Medal of Arts that President Bill Clinton had previously awarded Fats. The gold records were replaced by the RIAA and Imperial Records catalog owner Capitol Records. Domino was the first artist to be announced as scheduled to perform at the 2006 Jazz & Heritage Festival. However, he was too ill to perform when scheduled and was only able to offer the audience an on-stage greeting. He released an album, Alive and Kickin', in early 2006 to benefit Tipitina's Foundation, which supports indigent local musicians. The title song was recorded after Katrina, but most of the cuts were from unreleased sessions from the 1990s.
On January 12, 2007, Domino was honored with OffBeat magazine's Lifetime Achievement Award at the annual Best of the Beat Awards held at House of Blues in New Orleans. New Orleans Mayor Ray Nagin declared the day "Fats Domino Day in New Orleans" and presented Fats with a signed declaration. OffBeat publisher Jan Ramsey and WWL-TV's Eric Paulsen presented Fats with the Lifetime Achievement Award. In May 2009, Domino made an unexpected appearance in the audience for The Domino Effect, a namesake concert featuring Little Richard and other artists, aimed at raising funds to help rebuild schools and playgrounds damaged by Hurricane Katrina.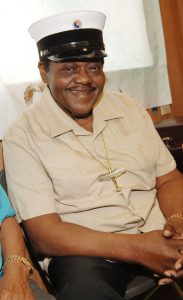 In October 2012, Domino was featured in season 3 of the television series Treme, playing himself. No artist of the 1950's, 1960's, 1970's or 1980's had as many hit records as Fats. Only Elvis himself had more. So with all of this going on why is Fats Domino considered forgotten? Ask the thousands of ignorant radio station managers across the country who think rock n roll started in 1963 with the Beatles.