"Living in Place"©, a campaign of the Older Women's Network housing committee, advocates that national and provincial Building Codes be changed to require that all units in new multi-unit residential buildings be entirely universal design. No tax dollars should ever create accessibility barriers.
Disabilities play no favourites. Anyone can have been born with a disability, and anyone of any age can be struck by illness or accident which creates a temporary or lasting injury. Thus the campaign name "Living" (not just "aging") in Place.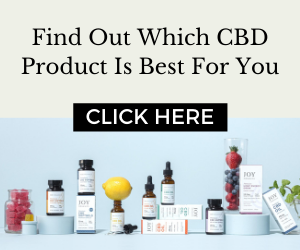 Universal design will accommodate anyone of any age or ability, going beyond mere accessibility. It demonstrates an underlying commitment to including as wide a range of users as possible.
Over 22% of Canadians (one out of every five) live with some form of disability. That's a substantial group of possible buyers who are overlooked by builders and by government, even though the cost of universal design is less than 1% more when planned from the initial design stage.
Barrier-free housing is a human right. We need innovative housing which is affordable, barrier-free, multi-generational and promotes the building of community.
The Living in Place© campaign has been endorsed by Toronto City Council and 20 other organizations. Your endorsement would be appreciated. Please email. 
Everyone is asked to contact their elected representatives. Municipalities can mandate that all new housing they facilitate be universal design. Provincial healthcare savings will be huge if vast numbers of people who are in long-term care, on the waiting lists, or in hallways of hospitals can go home to fully accessible homes.
The federal government has responsibility for military housing and Indigenous housing, and participates in funding for housing in all provinces and territories. Canada Mortgage and Housing Corporation (CMHC) wields broad influence on housing across the country. The new National Housing Strategy could promote accessibility by requiring recipients of public money to not perpetuate existing barriers or create new ones.
Every elected representative needs to know:
Housing is a human right.
The need for accessible affordable housing is a crisis.
22% of Canadians have a disability.
It is urgent that we change the National and Ontario Building Codes to make universal design mandatory in all new multi-unit residential buildings. Universal design will accommodate anyone of any age or ability.
The cost is less than 1% more when planned from the design stage.
Accessible housing keeps people out of long term care, saving millions of healthcare
dollars.
There is no Ontario law requiring that housing be accessible. The AODA does not mention housing. The Ontario Building Code only requires that 15% of new apartments be "visitable", not accessible enough to live there.
No tax dollars should ever create accessibility barriers
As published in Ontario Society of Senior Citizens Organizations newsletter, June 2019