No one likes wearing marks (duh!) but I am impressed by how many in North America are doing it – even if somewhat begrudgingly.
Call the "masking up" mandate herd cooperation or just plain fear response, but thankfully transcends politics in a era of extreme divisiveness very close to a crucial presetential election.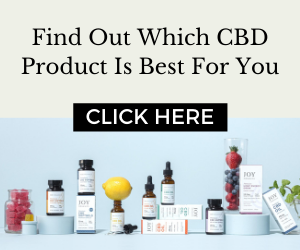 That most North Americans ARE taking the pandemic seriously and wearing masks (there is an almost 100% participation rate in the airports I have been in lately aftersurveying thousands), is truly remarkable. What is also remarkable is how people are willing to tolerate the few maskless or partially masked laggards in their midst–I admit to walking out the door regularly having forgotten to mask up (as I'm sure many do) and struggled in public to make amends.
But no one has ever chastised me–much less wrestled me to the ground and force-masked me.  Civility still exists in most places. But here's the thing. Not every mask should be treated equally. The N95 masks the U.S. government has ordered for health workers are no doubt the best, but those who buy or donate masks may be only partially protected.
A TV report stated that if you can blow out a candle a few inches away through your mask, than it is pretty much worthless. Bandannas are a good examples of that and you see quite a few of them in use.  The single use, general purpose face masks you can purchase in boxes of 50 are what I prefer. They are three layered with polypropylene spunbound non woven fabric and I can definitely breath through them unlike thick cotton masks.
But under the Warning section is this: "These masks do not eliminate the risk of contracting any disease or infection, nor reduce the risk of illness or death.
So caveat emptor.
No mask has never been invented that is comfortable for everyone, much less perfectly capable of protection.  The masks I wear fog up my glasses big time, although I have heard there is a spray on lenses that can minimize that. Masks come in all sizes, colors and configurations. When I was having trouble with the fog up of my glasses and with the straps around my ears interfering with my hearing aids, my wife ordered masks with plastic see throught "visors."
We sent them back.
The plastic "lenses' were not clear, and the faux ear pieces to clip them on interfered with my own glass supports. (If you order clear visors, make sure they strap around your head. And aren't flimsy so that they become quickly disposable.)
Even those may have limited utility.
The space between them and your mouth and nose are wide so there's plenty of room for an errant virus to get under them–and toward a vlunerable mucuous membrane. It doesn't take much to contract a virus like COVID-19 (or to be a carrier). Still unless you are elderly and have a pre-existing condition, you probably won't die (small comfort, I know)
Not many are wearing the clear face shield types but several I saw who did were doing double duty by having a fabric mask under them.
What a pain that must be. (More power to them, however.)
If you can call it fun, well, my informal airport survey at Seatlle SEA-TAC in late August revelaed how many varieties of masks there are,and I especially appreciated the ones that weren't plain. Flag masks stood out as did those with a printed on message.
For some time I thought some entrepreneur would really capitalize by imprinting masks with faux faces (well, the part from the nose to chin at least).  I must have surveyed thousands of masks until, one day, an elderly gentleman came right up to our restaurant table with a printed mask that replicated, through an artist's rendition, his features and even beard! In fact, in his case, it made him look even better than if he had gone unmasked! it was rather stunning to behold.
Like everyone else, I'm sure, encouraging a second generation of mask production–even cleverly imprinted ones–is the last thing we want to do. But even to see faux faces would liven up the masked up world considerably. Ah, to see mouths and noses again, even if immobile….
Of course, I look forward to the day when donning masks is primarily done to protect your identitiy (if you are a bank robber?) or ward off contagion (if you are a health worker). I dont' want to ever get used to seeing masks worn in public by everyday people.
It is a constant reminder that the threats to our health are everywhere.
And it would be nice to see real expressions again beyond a wink or two. There is something very special about facial expressions that incorporate a full mouth with teeth along with eyes, eyebrows and cheeks.
I miss smiles and even full frowns, as I'm sure you do.