Image Credit
Downsizing and retirement go hand in hand. People have different motivations for opting to scale down.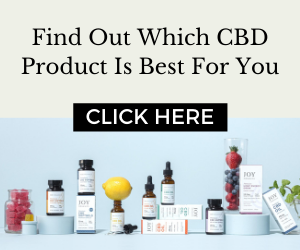 You may consider a more straightforward lock up and go lifestyle with fewer responsibilities. Your budget may require you to sell your family home, and find a smaller one. Perhaps you're moving in anticipation of better healthcare and support systems. 
Regardless of your reason, it can be daunting. This article explores a list of guidelines and must-haves for when you plan your next lifestyle phase. 
Research Your Options
Moving home at any age is stressful. Downscaling, when combined with retirement, can bring a double dose of unwanted worries. That's where planning and research come in.
Don't leave it too late. You should ideally consider a five to ten-year plan. You can start from the age of 50 onwards, to ensure you envisage your best possible outcomes. 
Consider doing it in stages. You can start decluttering before you downsize. Plan ahead for milestones and significant events like when your children move out of the home, or when your spouse is no longer in the picture. 
Set your goals, determine your non-negotiables, and know your needs versus 'nice to haves.' Visualize your ideal option and then create your plan to get you there. 
Will you go into a retirement village or scale down to an apartment? Do you want to live alone or move in with a friend or family member? What's your minimum medical requirement? 
Think about practicalities like safety and security and ongoing healthcare. Decide if you want to be close to family and friends or if you'll be spreading your wings and exploring new places. 
Don't Scale Down Security
Security is always an essential consideration. Suppose you're moving into a smaller place or a communal set-up. This doesn't mean security isn't important.  
Your first consideration should be finding a safe area. Then, look at any additional measurements you may need to take. Don't just think about the external vulnerable areas like perimeters and fences.  
In a recently published article with lots of information on security measures, window and door alarm sensors' specific importance was highlighted. If you're not installing security cameras, consider a system that allows you to monitor when a door or window is opened. You can also opt to add a chime function to these sensors. This warns you with a beeping sound when a door or window is unlatched. 
Decide what your minimum requirements to feel safe are, and then build up from there. 
Added measures like a panic button or a 'call for help' button are ideal for older or frail people.  
In case of a slip and fall accident or other medical emergencies, these send out an alert that you need assistance. If you're tech-savvy, you can also have an app on your smartphone with ICE (In Case of Emergency) functionality.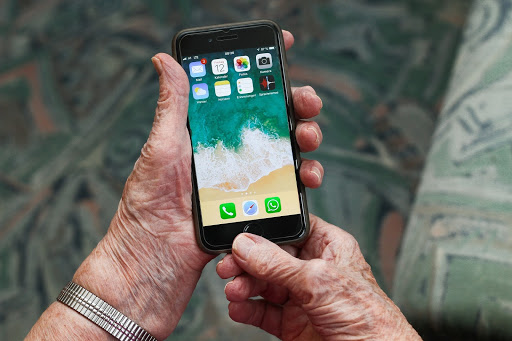 https://pixabay.com/photos/iphone-grandmother-mobile-phone-4130253/
Healthcare 
Older people need easy access to medical facilities. Healthcare options should be one of your key considerations. Even if you're fit and well when you downsize, think about your future wellness needs. 
You may not need medical care or assisted living when you initially move. You should, however, review what you'll require in the next phase. The vicinity of hospitals and medical centers or on-site frail care services becomes more critical as time goes by. 
Find a good fit for your ongoing wellness and fitness needs too. Do you want to be near a gym or other sporting facilities like tennis, golf, or lawn bowls? Don't forget about your social needs, either.  
A library, creativity center, or active social club will help you keep your mind busy. It's also a great way to meet new people and cultivate friendships.
Budget and Maintenance 
Consider the cost of living when you move to a new area. In addition to managing your retirement fund, you'll need a monthly budget that rolls up into your annual expenses. 
Decide if you'll manage this on your own or get the help of a financial planner or family member down the line. Don't forget about ongoing maintenance. Even a smaller property needs to be looked after.  
You may opt to get a gardening service or help around the home. Revise our budget to meet your needs and anticipate your future expenses and savings.
Will you be driving less? It may affect your vehicle insurance. Don't forget about taxes and other financial administration you're still required to do. Ensure that your estate planning is current and that your will is up to date.  
Forward Thinking 
When you're thinking about downscaling and retirement, don't see it as an ending. It's a new phase that requires you to plan and adapt. You're best equipped to deal with changes when there's a plan in place. 
Take your safety, health, and wealth into account when you draw up your downsizing plans. When you're thinking ahead, you'll be setting yourself up to meet those retirement goals, relax, and enjoy the next life stage. Plus, you're downscaling on stress too.