After decades of non-stop work and several life changes, it's finally time to think about retirement. But if you want to live a comfortable and stress-free life after retirement, it's important to make retirement plans well in advance. 
When you're young, you're chasing after a career and building a life. But as you near retirement, you're likely to have realized your dreams or moved on from such desires. In any case, retirement should come with a sense of peace instead of uncertainty.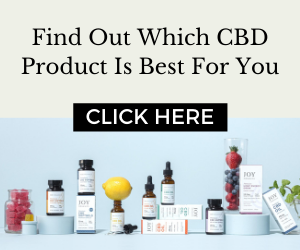 Here are some useful tips for planning a retirement that's secure and dependable.
Take a look.
Understand What Retirement Means for You
Retirement means different things for different people. Some may stop working altogether or volunteer, while others may choose to work a part-time job or start a creative venture. All these options will have different financial implications. Therefore before starting a retirement plan, it's important to understand what retirement means for you. 
It's quite possible that you've spent most of your life taking care of your children and family. Now that your kids are off to college and you're nearing retirement, it's time to focus on saving. You may have to give up on luxuries for now, but saving is crucial for a financially-stable retirement.
Look at Your Health Care Plans
Unfortunately, deteriorating health is a part of getting old. That's why you must look at your health care plans and insurance to make sure you are covered. This becomes especially significant if you have a concerning medical history. If you think you will need a caretaker in the future, it's a good idea to explore CDPAP that allows you to hire your own personal caregiver. This includes family members and friends.
Debt is something you don't want to carry forward to your retirement. Work extra hard and save more to pay off your debt as soon as possible. Currently, you have a regular income, which makes you better equipped to pay off loans. Cut down frivolous expenses and focus your finances on eliminating debt.
If your kids have moved out and it's just you and your spouse, then a large house may be unnecessary. You should consider downsizing to a house that's more reasonable for two people. Apart from this, you can also consider moving to a city with lower living costs.
Without a regular income, you wouldn't be able to spend like you used to. You need to revise your spending habits and create a new budget according to your new financial situation. 
It's never too early for estate planning. You should plan a will as well as decide a power of attorney. 
Make Post-Retirement Plans
Many people pause their own lives to give their kids the best possible upbringing or achieve career milestones. Now that you've done all that, the world is your oyster. Did you always want to travel more? Was it your dream to live on a farm after retirement? You should make post-retirement plans before retiring. 
If you were a risk-taker when it came to financial investments, it might be time to dial it back and switch to more conservative options. 
Planning for retirement is a complex task and you shouldn't hesitate from seeking assistance from a professional financial advisor. A financial advisor can help discover retirement options that you may not be aware of. 
The Bottom Line
You may think that you have several years to plan for your retirement plans, but time passes faster than you think. So the earlier you start planning, the better it is!