Retirement is an exciting time in anyone's life. You've worked hard and are now looking forward to a time of relaxation and spending time with the people you love the most in life. 
Still, in today's society, having enough money to retire completely can be tough. The state pension maximum $1,253.59 a month, but it averages at around $727.61.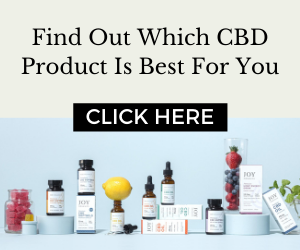 Neither sum is enough to live comfortably on, particularly with inflation rising at its highest rate for 30 years. 
So, anyone who is planning to retire voluntarily in the next few years or is nearing retirement age needs to have a financial plan in place. 
Here are some practical tips to help you plan for your retirement despite the economic struggles that the world currently faces. 
Understand What You're Entitled To 
The first step in planning for your retirement is to work out how much money you're entitled to under both state pension rules and any private pensions and incomes you might have. The state pension you are eligible for will depend on a number of factors, so check what you can get and then review all your private pension schemes and other savings incomes. 
You'll then have an idea of how much money you will have, and can work out if you'll need any more to live comfortably and afford everything you require. If you don't have enough money from your pensions and financial vehicles to support you in your retirement, then you might need to consider lifestyle changes and using the remainder of these tips to help. 
Do Everything In Your Power To Reduce Or Eliminate Debt
While debts such as mortgages and credit cards can be useful for anyone who needs to spread the cost of major purchases, as you near retirement, you need to remember that these debts can eat into your financial resources. Also, if you try to restructure your debts after retirement, then you might find this challenging or even impossible. 
So, you should work to reduce or, if possible, get rid of as much of your debt as possible prior to your retirement. Consider debt relief services like the ones offered by experts like Harris and Partners, who can help you to reevaluate your debt and make it more manageable. They can help you achieve targets such as becoming debt-free before you retire for good, so you can enjoy your retirement without worrying about paying off your creditors.  
Invest Your Savings Wisely 
Having savings to fall back on is useful, but if you want to make the most of them, then you need to make sure they're working for you and earning interest. 
Make sure that you invest your savings wisely and choose investment vehicles that will give you a strong return with limited risk where possible. Sectors such as property and infrastructure are long-term investment markets that can give great yields. Use investment support and get advice to ensure that you make the most of your savings. 
Planning for your retirement can be tough, especially when you're already worried about your finances. Take the time to use this article to make a plan, and then remain focused on your goal to give yourself the best possible chance of enjoying the relaxed retirement you've always dreamed of.