Are you a long-distance caregiver? Caring for a senior loved one from afar comes with many challenges. You have to coordinate appointments and in-home help entirely over the phone, worry about how your loved one is doing when you can't check in on them, and face the constant guilt about living so far away. On top of this, seniors can have a hard time navigating technology or remembering to charge the devices that keep you two connected.
If you're able to move closer to your loved one, it can make things easier for everyone. Here are some tips from Seniors Lifestyle Magazine to help you navigate this difficult decision.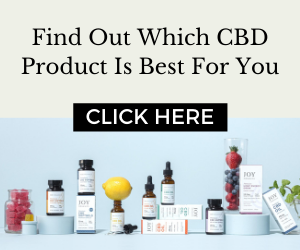 Is Moving the Right Move?
Uprooting your life and moving closer to your loved one isn't an easy process. Before you commit to this decision, there are a few things you should consider. Are you moving out of guilt, desire, or necessity? Make sure you're moving for the right reasons! Living closer to your loved one won't necessarily relieve guilt or repair a bad relationship. Does your loved one even want you to move? They might feel guilty about creating an upheaval in your life and may prefer that you stay put. It's also important to consider the expectations of your loved one regarding your caregiving abilities. Make sure you're all on the same page!
Buying a new home
If you decide that moving makes sense for you, you will need to start long-distance house hunting as soon as possible. Make sure you understand the process of buying a home in another state. You can find information about your destination through city websites, Google Maps, local social media forums, and relocation experts. 
Look for a good buyer's agent who can help you find homes within your budget and near your loved one. With that in mind, now is a good time to calculate your home affordability. Determine your debt-to-income ratio by adding your monthly debt and dividing this by your monthly income. This number helps lenders decide how much you can afford to pay each month.
Prepare for Your Move
If you're moving across the country, book your movers at least two months in advance. You can use service websites to find movers in your area who specialize in long-distance moving. Just be sure to read online reviews before meeting a moving company for a quote. Because a long-distance move can be pricey, look around for companies offering deals or credits.
Living Options for Your Loved One 
When you're able to visit your loved one more often, you may notice signs that they shouldn't be living alone. The Healthy explains that weight loss, medication mismanagement, and an unhealthy personal hygiene routine may indicate that your loved one needs a new living arrangement. Consider the pros and cons of moving them into your home. If this isn't realistic or they need more care than you can provide, it's time to explore their assisted living options.
Review Your Estate Plan
Moving from one state to another might affect your estate plan. Estate planning laws vary from state to state, so you may need to update your plan to avoid costly errors. Contact an attorney in the state you're moving to so you can update your plan properly. This is also a good time to approach your senior loved one about their estate plan. Managing your loved one's affairs will be easier if you are named as an agent in their durable power of attorney, so you may want to discuss this possibility with them.
Moving to care for a senior loved one isn't always possible, but if this option works for you, it can be a good way to ensure your loved one gets the care they need. As you approach this big move, go easy on yourself. Take time for self-care and hold yourself to realistic expectations. This isn't easy!