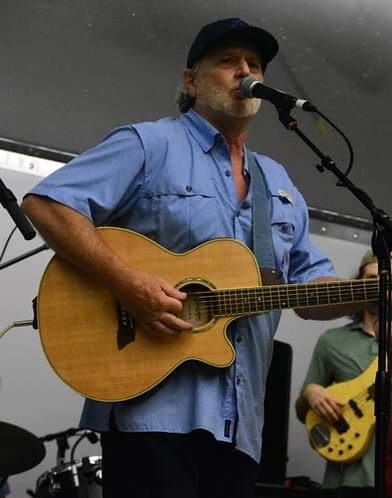 Mark Andrew, a self-taught musician, a man I have known for seven years, is one of those people who can make everyone he meets feel at ease. He is always there to help his friends in need, even if they are not always there for him. Thanks to his father's guidance, Mark has raised his son Walter to be one of the most pleasant young men I know. He is his father's son.
We met on a senior dating site. It was close to my birthday, and I commented that I wondered what I would do for my fifty-sixth birthday. Mark responded that he would buy me dinner where he had a gig to play music if I wanted to meet. He added that it would be a shame for a beautiful woman to spend her birthday alone.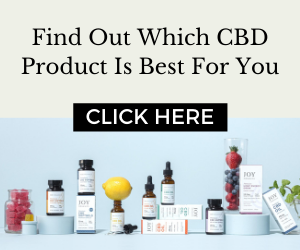 After looking at his picture, I thought he was handsome, distinguished, and rather sexy. I would have to be well put together if we were to meet. And I was. The night Mark and I met, he was doing a show at The Office, a popular small waterhole gathering place. It was my first time there, and I was not disappointed. Mark's singing and guitar playing was a bonus. At the end of the night, he walked me to my car, asking me to see him again. 
It has now been seven years, and one day, not long ago, I asked him to tell me his story about becoming a full-time musician in his sixties. I was curious because I did not know many senior citizens who made such dramatic career changes after sixty. Here is Mark Andrew's story.
When did you realize you loved music and wanted to be a musician? 
I guess I was about ten years old. I heard my mother playing classical music on the piano. I loved how the music she played grabbed me right then and there. She would always play in the afternoon when I got home from school. 
My older brother Walt was in a rock band in high school, which also influenced me. Because of Walt, I started a rock and roll band about the same time. We played at middle school football games and dances. I didn't have a license, so my mother drove me to all my gigs.
Why guitar?
My oldest brother Linus sent me a guitar from California for Christmas one year. There was no YouTube back then, so I would sit in my room, sing and listen to records while teaching myself how to play the guitar along with the music. 
Jobs before the actual music career began. 
Mark started in the carpenters union at the age of seventeen. He was making more money than he knew what to do with and how he lived was proof. He admits to living a carefree and reckless lifestyle. Under the impression that this was the way life would be forever, Mark had little to no interest in saving money for the future. Life beyond today never entered his mind. 
Mark Andrew now was a young kid with lots of money, spending it on whatever he wanted without a single reasonable thought. Fast cars, women, beach houses, Chicago travel, and hang-gliding vacations in Chattanooga, Tennessee. He began buying property, building homes, and selling them for big profits. However, he did not speculate that the housing market would crash in 1978, which ultimately ended his home-building career.
Although Mark was still playing the guitar, he had become his only audience. By that time, he was swept up into hang-gliding, focused on flying an Ultra-light aircraft, and lost the fire for performing. After selling the last house left standing, Mark began to wonder what was in his future.
The day after selling the house, Mark received a phone call that changed his life. Dan, a friend who owned a hang-gliding resort in Chattanooga, asked if he was interested in teaching and building hang-gliders at the resort. His love for the sport made it hard to say no. 
Hang-gliding was a massive sport in 1979. It was like skiing in Colorado. After agreeing to take the job, he went from owing money, working two jobs, and being stressed out every day to a "real" carefree life. Gone were the stresses of owing money and working himself to death. It was then that Mark's passion for flying was born. As he built a home on a river in Pikeville, Tennessee, flying would be his life for the next ten years. Mark was married sometime around 1984 and had Walter, his son. The marriage would ultimately end in divorce twenty-seven years later.
After several years in hang-gliding, it was time to move on. Friends looking for a motorcycle mechanic knew, through word of mouth, Mark had become certified and soon had motorcycles parked outside his home, waiting for him every day. That was when Mark decided to open a motorcycle repair shop. The death of several friends dying while hang-gliding also weighed heavy on his mind. 
One night a few musician friends invited Mark to play music at an art studio for Wednesday night jams, where he met Chuck. Chuck was a house painter. Motorcycle repair work and house painting slowed during the winter months, leaving plenty of time to think about music again. Mark wanted to know what Chuck thought about making money playing music as a duo. They both liked the idea and soon began playing together. 
The duo quickly became popular around the Chattanooga area. However, all good things ended, and Chuck became a full-time musician at Virginia Beach, allowing Mark Andrew Music to be born. Mark officially became a solo act. While working on motorcycles and playing music during the night, Mark found his previous passion for music reignited.
After his divorce in 2011, Mark continued to play his music, but now something was different. As Mark strummed his guitar and sang songs to his audiences, he began to notice couples who looked blissfully in love, only reminding him of his unexpected and recent divorce. It made him realize how depressed and angry the divorce had made him. He was at the lowest point of his life and bitter. He had lost the house he built by hand to his ex-wife, and for fourteen months, his car became his home, and on occasions, he house-sat for friends.
The one thing Mark did not want to do was return to his long-ago habit of drinking to avoid dealing with real-life issues. He knew that alcohol did not help in the past, so it was unlikely that it would solve his marriage, divorce, or homeless problems. He decided to focus on his music, hoping that life would improve. Eventually, Mark would see some light at the end of the tunnel.
With Mark's divorce settlement finalized, Mark could purchase land in Harrison, Tennessee, and buy a single wide mobile home. When Mark moved into his new home, he climbed into his new bed, turned on the air conditioner, and slept for twenty-four hours on the first day. The following day, he awoke delighted in his place that no one would be able to take from him. A year later, his son would move in with him making it another victory for Mark Andrew.
Mark's newest adventure would be the opening of an auto repair shop. This venture would last three and a half years while he supported his son's college education as a music major. One afternoon while friends of his son were visiting, one of them exclaimed, "Man, you're still living with your dad"? Walter replied, "My dad is cool. He is my best friend". Hearing this let Mark know that out of all the mistakes he may have made in life, his relationship with his son was not one of them.
Mark eventually sold the auto shop and started working for Advanced Auto as a sales representative. During this time, he continued to play music part-time. Nine months later, Mark began working at a wedding farm. It was hard work. He dug, mowed, planted, and set chairs for weddings every weekend. It was even more challenging for a man closing in on sixty within two years. Thirteen months later, Walter graduated from college. Mark was passed over for a promotion due to his age on the farm and was able to stand up for his rights enough to receive a severance package equal to about three months of work. 
Understanding that his severance pay was not going to last long, Mark Andrew had to decide what was his next plan of action was going to be. It was back to music, wanting to take complete control of his life. At age sixty-one, Mark decided now was his time. He realized that music was his destiny. He was a musician. 
Soon he was connected with a local booking agent who got Mark music gigs all over town to the tune of over one hundred and sixty or more every year for the next five years. However, once again, all good things seem to come to an end. The booking agent had mental health issues and a battle with alcoholism, which compromised the professional relationship. 
Following the Pandemic, music jobs went from scarce to non-existence. Mark never wanted to be disruptive, but Mark hoped the relationship would heal itself; it was not to be.
For the next two years, COVID halted the music business for musicians. At least Mark still had the skills to help pay the bills until the music doors swung open again. He admitted that fixing cars and motorcycles or house repairs would not usually be the first choice of alternate work for someone in their sixties, especially not his intention. He just did what he had to so he could survive. 
Once restaurants slowly began to reopen for music, Mark knew continuing with his previous booking agent would not only be a struggle, it would be doubtful he could be as successful as he wanted to be. Seeing the writing on the wall, Mark thought about booking himself. However, as destiny would have it, an Atlanta booking agent named Mark was branching out to Chattanooga artists. A friend passed Mark Andrew's on to him, and the rest is history. Since this new partnership, Mark Andrew has recently become one of the busiest musicians in the Chattanooga area. He sometimes does two shows a day. 
Why stick with music after sixty?
As we often see on television, music seems to be a young person's profession. Look at YouTube and Tik Tok. Take a look at American Idol. Their cut-off age is twenty-nine when many untapped talented singers and musicians are past thirty and into senior years. 
Why was Mark Andrew so determined to make a career change into music after sixty?
"Because being a full-time musician was always a dream of mine. It is in your blood", he states. Following your dreams at any age, significantly sixty and up, is what continuing with life is all about. He never thought about giving up because he was a senior citizen. He also wants to set an excellent example for his son Walter, now 28. 
Today Mark continues with his new booking agent, who is working hard to continue Mark's success in the Chattanooga music arena and soon in Atlanta. He believes you do not have to give up on your dreams because you became a senior citizen. Life continues for seniors. 
As Mark's girlfriend, I saw how putting his dreams on hold while waiting out the Pandemic affected him. As a former therapist, I understood. Although I was always there to listen, I did not force unwanted conversations about the uncertainty of Mark's music career. I refused to make him forget about music and move on to something else. Besides, I was well aware that this was not a conversation he would not be willing to engage. It would have been as if he was accepting defeat. 
He knew how difficult it would be to find a job that would allow him to enjoy life and feel fulfilled at his age outside of music. Mark was well aware of age discrimination. He has had to deal with it even in pursuing his music career. His previous booking agent explained that she could not lock down a music gig at a local hotel. The hotel manager's explanation? "No one wants to see some old person playing music in the lobby."
Why did you agree to do this interview?
I want others my age to know life does not end at the senior citizen line. We still have time to live our dreams, and we should do it with enthusiasm whenever possible. I am willing to keep moving forward as if there is no end in sight. I want people to live their visions, not give up on them because they are too old to care.
Today, Mark Andrew Music is blooming like a field of flowers once again or, as he would eloquently say, "Taking names and kicking ass." I see the excitement in his face and hear the triumph in his voice. I am just happy for him; I am proud of him because the Mark I love lives the life meant for him.
Link to Mark Andrew Music below – 
https://www.facebook.com/pages/category/Musician-band/Mark-Andrew-Music-800750513331860/