The holidays are fast approaching, and this year, everything feels a little different. Embrace the feeling and make your gift-giving experience a little different as well with unique packaging and gift wrap.
Here are five unusual small gift packaging ideas for the holidays that are great for businesses and individuals.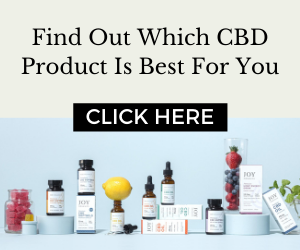 Custom Drawstring Bags
The world is moving away from single-use papers and plastic, opting instead for reusable packaging and sustainable designs. Custom drawstring bags are a great way to deliver small gifts while adding a personal touch. Add a monogram or design that strikes a chord with the recipient, using this opportunity to get creative. Need inspiration for a design? Check it out here. 
Drawstring bags are great for storing jewelry or keeping small bits and pieces together in a storage drawer. This sustainable packaging is a great way to stand out this holiday season.
Burlap and Twine
There's something rustic and nostalgic about burlap. The texture invokes visions of a country holiday, surrounded by fluffy white snow and the scent of pine.
Wrap your small gifts in burlap and twine for an easy, durable packaging option that's stunning in its simplicity. This versatile material can be manipulated around any shape or size item without tearing or looking crumpled. Add a sprig of pine or holly for an elegant seasonal look.
Origami Gift Box
Learn the art of origami and create your own small gift boxes from cardstock or thick paper. There are various shape options, from a traditional square pouch to an octagonal or hexagonal covered box. You can even add a gold origami star to the top for an extra surprise and delight.
If you're feeling really brave, try the Verdi's Vase package or secret drawer model. You can even make an origami advent calendar for a unique holiday decor item.
Origami is an ancient art form, and it will take practice to perfect your craft. Be sure to allow time to learn the process and become comfortable with the steps before using your good paper to package gifts. 
Hand-Printed Fabric
Nothing has more potential than a simple piece of fabric. This innovative small gift packaging can be used as a bandana, sectioned out for a quilt, or even sewn into a mask. Hand-printed fabric can be customized to each recipient without a ton of extra time or expense. 
Use fabric-friendly paint and stamps to create custom designs. This small gift packaging option is ideal for crafters and sewing enthusiasts who are always looking for a good scrap of material for their next project.
Paper Bag Gingerbread House
Paper bags are sustainable, reusable, and simple packaging options for small gifts. You can transform this seemingly dull package into a work of art with some white paint pens or tissue paper. Get creative and transform your paper bag into a gingerbread house, sealing the top to conceal the gift and form the apex of the roof.
Use any of these unusual small gift packaging items to make a statement this gift-giving season. Get creative and add a signature look that enhances the gift-opening experience.