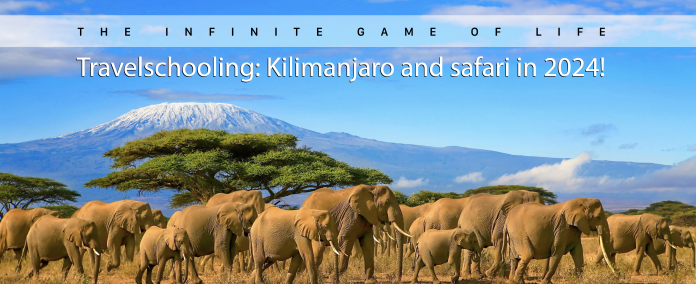 Covid was hard on teens and families. Too many teens today have no passion or drive.
We have the antidote for teen apathy. In February 2024, we will take teens and their parents or grandparents to climb Mt Kilimanjaro in Tanzania, go on safari in Kenya and Uganda, and spend an afternoon with mountain gorillas. This is a 3-week trip in partnership with the Socratic Experience online school. It starts with a high-altitude bootcamp in Colorado in early August. The for-credit class begins in September and runs through April.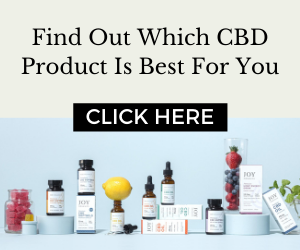 Climb Kilimanjaro!
Families with children 12 and up will train together, get their gear together, and meet us in Nairobi on February 3rd. We'll spend 7 nights hiking the mountain and sleeping in tents with the fantastic tour group Ultimate Kilimanjaro! We'll see different habitats and get views of East Africa before the final summit day – a day no one will forget!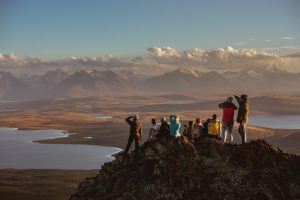 Go on safari in Kenya and Uganda
We will spend 13 nights in lodges and on safari, taking game drives, walking safaris, visiting chimps, and looking for lions hunting their prey. We'll see flamingos, rhinos, cape buffalo, zebras, giraffes, and more elephants than we can count.
Study animals in their natural habitat
In the months leading up to this trip, we'll learn about habitats, animals, and the people of East Africa. Photographers and videographers will work on getting the shot, while others will interview naturalists and observe animals up-close. One student has already started a YouTube channel to interview wildlife guardians.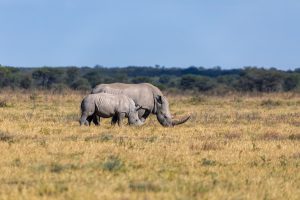 Hang out with mountain gorillas!
We will have a once-in-a-lifetime chance to be with mountain gorillas in Bwindi Impenetrable forest, see them in their natural habitat, learn, and photograph these amazing creatures.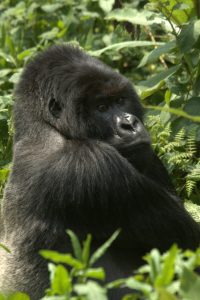 Colorado high-country bootcamp first week of August
This trip starts in Colorado on July 30th. We'll pick you up in Denver, take you to Aspen for two nights, then we'll spend four nights in Leadville hiking Colorado's famed 14,000-foot peaks. This is easy hiking, but watch out for the altitude! We'll cook together, get to know each other, and make our big plans for Africa. We'll get everyone organized, gear lists, and prepare to do research on all the animals. All are welcome on this trip, even if you're not coming to Africa.
The trip is an eight-month elective for school credit
In partnership with The Socratic Experience online school, students will work together for two hours each Wednesday, starting in early September. Students will study the habitats, animals, birds, insects, and people of East Africa. We'll break into groups and prepare. We'll learn from experts and people who have been there. Kids are already starting podcasts and training. After the trip, we'll put all our media, images, sounds, and learnings into a showcase video that helps people understand what we did, why Africa is important, and how they can help. We'll be happy to work with your school to arrange credit.
Trip extensions
We can extend this trip to an extra week in the Serengeti or in South Africa visiting rhino conservation efforts. We may also be some of the first people to visit the new Ngaren museum of human origins near Nairobi.
This trip is for parents or grandparents who want to get their kids out of school, offline, and into the real world. A month in Africa is not cheap, but it's also the beginning of a new relationship with your children or grandchildren. Or come and participate without them! This non-profit trip is limited to 35 travelers, based on time of deposit of $10,000. For more information, email david@infinitegameoflife.com