Preplanning for times when you will no longer be there can sound like a morbid affair, but you may not feel that way after looking at it closely. Settling all your affairs for a time when you will no longer be there to settle them can only give you peace of mind and a sense of freedom. Most importantly, it gives you complete control over deciding what happens after death to your body, your estate, your assets, your pets, and everything else that belongs to you. As to how you should proceed, that's what we will be discussing next.
Call Your Attorney
This is one of the most important steps that every senior is highly advised to take, whether they have any reason to expect death soon or not. Call your estate attorney to discuss options and prepare the essential after-death documents. If you don't have an attorney and you live in Texas, for example, hire someone proficient in Texas Inheritance Laws. Common after-death documents that your attorney will help prepare and then execute after your passing include, but are not limited to: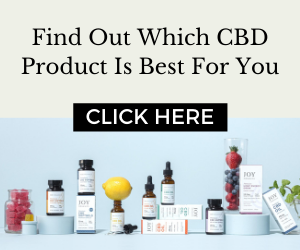 The Advanced Directive

The Will of Inheritance

Organ donation directives (if applicable)

Funeral Instructions and directives

Additional directives and information about settling due bills and debts.
You can choose a family member or an attorney to act as your Will's Executor.
Contact a Funeral Home
It is easy to book prepaid funerals online these days, so take advantage of that. You will be able to decide exactly how your funeral and last rites will be carried out by discussing options with the funeral director. This will help your surviving family members to grieve without being overwhelmed by the responsibilities of arranging the funeral. For example, on the Lucas Funeral Homes website, you will find all available options for cremation Hurst TX and in nearby locations.
Gather Your Documents
Most of your estate planning documents such as the ones mentioned earlier can be left with your attorney, but there are other documents to consider. Keep your birth certificate, Social Security Card, passport, financial documents/statements, mortgage documents, insurance details, advanced directives, etc. in one, secure place. This will help your surviving family and attorney to find these documents as needed. Additionally, this neat little system will also help you find them easily right now!
Inform Your Kin about Any Special Instructions
If there are any special instructions that you wish to be carried out after your passing, then you should inform your closest family member(s) and your attorney about that in advance. For example, if you are an organ donor and nobody knows about it, that can create problems. A death in the family is a trying time, so it's best to try and keep the shock factor to a minimum.
If you have pets, be sure to mention who will be taking care of your pet in the will as well. Since no one can be forced to inherit pets, it is best to work it out with the intended individual in advance.