Having the chance to live beside seniors can't be compared with anything else in your life. The peace and quiet they bring to your home are great, and therefore, you have to be thankful to have this opportunity.
Of course, the life of seniors has some difficulties, including mobility and health problems. Of course, with a bit of attention and the use of some equipment, you can be sure about their health. Fortunately, there are lots of helpful devices that can be used to minimize the problems.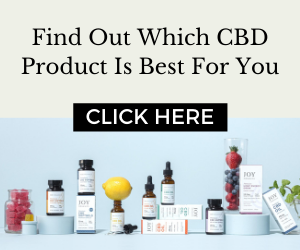 You might think that buying such medical equipment would be pricey. But this problem can also be solved if you buy used medical equipment. Moreover, you can sell your medical equipment later and save your budget.
Therefore, you don't need to be worried about the cost when it comes to medical equipment, especially for seniors.
Here is a list of essential senior care equipment for your home.
Glucometer
Diabetes is a prevalent condition among elderlies, and therefore, you should always keep track of their blood sugar level. Going to labs is definitely expensive and also is dangerous during the coronavirus crisis. 
Glucometers are great health monitoring devices that can help you in this regard and ensure that seniors' blood sugar level is in healthy ranges.
Blood Pressure Monitor
High blood pressure is a serious symptom and the cause of many cardiovascular problems. This is also prevalent among seniors and needs to be taken care of on a regular basis.
Blood pressure monitors are used to track blood pressure levels in homes. Cutting-edge digital devices are now available, and you can be sure about their accuracy and endurance.
Nebulizer
Asthma is another serious condition many seniors have. Nebulizers are portable devices that can be carried by your elderly and used whenever they face a problem with breathing.
Hot and Cold Pads
Hot and cold pads are really helpful for pain relief. They can be easily used to alleviate the pain on specific organs of your body that hurt. So this is essential equipment for families who have seniors in their homes.
Walkers
You might be already familiar with this equipment because almost every senior uses one of them. Walkers are mobility aids for those who have problems with walking, especially seniors. If you want your mother or father to walk easily, buy a walker for them.
Hoyer Lift
Hoyer list is an assistive device for patients who have severe problems with mobility. This is especially helpful when they want to change their place from a bed to a chair or other resting places. It might work with electrical or hydraulic power to empower you in transferring your senior to other places. 
It's a bit big and usually used in hospitals or nursing homes, but you can also use it in your home to reduce your problems.
Powered Wheelchairs
Wheelchairs are essential for many seniors, but the problem is that sometimes seniors can't use them without assistance. Powered wheelchairs can be of great use in these situations, although they're a bit expensive. Depending on the condition of your senior, this cost is sometimes inevitable.
Mobility Scooters
This is another mobility assistance that might be necessary for many seniors. Of course, if you want to choose a suitable type of mobility scooter, you need to know different types and their pros and cons as well your senior's conditions.
Non-Slip Bathroom Doormat
Slipping in the bathroom is one of the most common problems of seniors these days. They are not agile enough to walk easily on the slippery floor of the bathroom.
Fortunately, there is a simple solution to this problem: Non-Slip Bathroom Doormat. This is essential for them to avoid slipping when they want to step into or out of the bathroom.
Grab Bars
Grab bars are designed to provide seniors with stability in the bathroom when they move around the bathroom.
These bars can be installed on the back wall of the shower stall and let seniors stay safe when showering. Additionally, two bars can also be installed near the tub to help them sit or rise when using the tub.
Shower Benches
Many seniors can't stay during the shower, so they need Shower Benches. This is really helpful and comforting and reduces the danger of slipping on the wet floor.
Raised Toilet Seats
This is essential for seniors who have limited mobility for any reason like arthritis or hip replacement surgery.
Exercise Equipment
Exercise equipment is really essential for seniors as many of them can't go to the gym, especially in the age of pandemics.
Here is a list of essential seniors exercise equipment:
Elliptical

Stability Ball

Lat Pull Down Machine

Yoga Mat

Wrist Weights

Recumbent Exercise Bike

Rowing Machine
Final Thoughts
Taking care of seniors might be difficult for many families, but this can be a lot easier with the help of some simple care equipment. Apart from medical and hospital equipment, you might need some exercise and mobility equipment for your home.