Gifts can easily be seen as the shape one's fondness, friendship, and gratitude take. Given this standpoint, finding gifts for your dear one will love shouldn't be a challenging task. All you have to do is let your feelings guide yourself. 
Still, when it comes to getting a gift for your senior, things might be a bit more challenging. The many resources available online, such as Caregiving Mag, will help you narrow down the extensive list of options, though.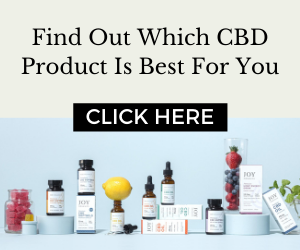 Your senior's age and health conditions will also help you get one step closer to a successful gift. If you need a helping hand, you might also want to try one of the ideas listed below. 
Hobby-related products 
There are many reasons to get a hobby as their benefits come in plenty. If you know that your senior is into a particular hobby, getting a gift that revolves around it is an inspired idea. Whether it's an old hobby or one that your grandparent or parent developed lately, going for a product that would help the receiver feed that passion is likely to be appreciated. 
Therefore, consider your senior's spare-time activities. If you've often seen him/her reading, a visit to your local library is the next step to take. Anything that would keep your senior active physically and mentally and do so healthily should be an appreciated gift. Think of brain-challenging games, or even apps, and choose accordingly. 
In case your senior is in good health, and sports activities are part of his/her regular to-dos, then a subscription to a gym or pool might also do. 
Shared gifts
More often than not, a senior will tell you that material gifts are less important and that they would appreciate some company and attention. Sharing activities and moments with your senior is the best gift both of you can benefit from. Consider the hobbies we were talking about earlier and dedicate some of your free time to doing something with your senior. 
It might be a simple walk, light physical activities such as gardening, helping your grandparent with household chores, or doing the groceries. It might seem trivial, but it isn't. Spending time with them is priceless. 
Useful items
There comes a time when useful items designed for everyday use turn out to be the most appropriate gift. If you know that your senior is more interested in such gifts, pay attention next time you visit your parent or grandparent and see what would prove to be helpful and useful. 
A simple thing, such as a pill organizer, is more likely to come in handy than some decorative item. Gifts that improve their daily activities, such as a pair of comfy slippers, a toilet safety rail, a plush blanket, or non-skid dinnerware, will cater to your senior's needs, and that will surely trigger appreciation and gratitude. Don't hold back from asking your senior about the things he/she needs if you're not sure about what to buy.