When it comes to retirement, the first place that typically comes to mind is likely a life of comfortable relaxation on a beach somewhere in the Caribbean. And while this can certainly be a paradise for many retirees, for those who want to get away from bustling crowds and overbearing sunlight, an option for a more relaxing retirement can come a little bit higher in elevation. There is a certain aura of mystique that comes with mountains: A return to our more primitive roots. Retiring in a mountain town gives you the peace and quiet you deserve. Skiing, cycling, and myriad other mountain activities are available for you to enjoy, all while experiencing some of the most beautiful sites the world has to offer. Here are a few of the many reasons why you should consider retiring in a mountain town as an option after you retire.
Natural beauty
The main attraction for mountain towns are their natural splendor – there are few places in the world as majestic as a beautiful mountain. Look no further than the beautiful Sierra Nevada mountain range or the pristine Appalachian mountains on the east coast – there is simply no comparison to the beauty of nature in the form of the great outdoors.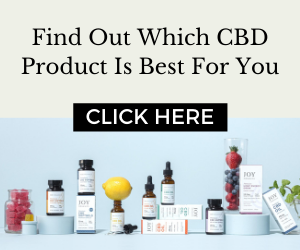 The world is home to a near-unlimited array of offerings depending on what exactly you desire in retirement. While snow sports are of course an option, contrary to popular belief, mountain towns aren't always associated with heavy snowfall. In more temperate climates near the equator, those with an aversion to cold weather can still enjoy the mystique that comes with living in the mountains in a much more manageable temperature.
If you're adventurous, Vilcabamba, Ecuador is a fantastic, under the radar secluded town – though a bit off the beaten path. Referred to as the "Playground of the Inca," Vilcabamba has a rich cultural past and near-perfect temperature throughout the entire year, meaning you can enjoy the lush green landscape and viewpoints just as the Incans did so many years ago.
Access to mountain activities 
When we think of mountains, we often also think of the ski resorts that accompany them – you really are spoiled for choice if this is what you desire in your post-retirement bliss. California, Utah, and Colorado are home to some of the finest ski resorts in the world.
But there are so many other outdoor winter activities to do in mountain towns, from cross-country skiing to snowshoeing. And of course, when the snow disappears, you are able to experience some of the best summer weather imaginable. Furthermore, when the snow melts, you can enjoy cycling, hiking, and fishing in some of the most pristine locations in the world. In fact, with smaller crowds and much-improved weather, summer in the mountains can be even more enjoyable than the winter.
It's all about the money
When it comes to cost, mountain towns are generally a lot cheaper than their beach counterparts. However, the exact amount can vary greatly based on where exactly you decide to reside. Before you pick a destination, it's important to look at local real estate prices as well as state taxes.
While many mountain towns can be quite affordable, some of the more developed mountain towns can be expensive to live in. Aspen, for example, has sky-high real estate prices that make it unaffordable for all but the highest earners. A better place is somewhere like Ogden, Utah, which boasts low real estate prices and taxation rates while still remaining close to some of the premier ski resorts in the United States.
Peace and serenity
One of the first things you should ask yourself is what level of solitude you desire? Do you want to relax with not a soul but your dog as company or would you like to be close enough to civilization for your family to come up for the weekend?
Many mountain towns, most of which are fortunate to be close to a major ski resort, are surprisingly developed considering their elevations. For example, Mammoth Lakes, Aspen and Telluride are all located within a few hours of major civilization while still offering a degree of mountain solitude. Bustle with busy crowds queuing up for the ski lifts and retreat home after dark for a warm cup of tea by the fire at nightfall.
Of course, if a more solitary experience is what you're after, mountain towns without major ski resorts are significantly more peaceful. For a more authentic small-town experience, consider somewhere such as the culturally significant Durango, Colorado or Deadwood, South Dakota. Also, if the near-constant cold isn't an issue, there are myriad places in Alaska with access to the surrounding wilderness to discover.
When it comes to retirement, you are blessed with almost unlimited options – and paradise comes in different forms. For some, this means a life on the beach with a cocktail in hand. For others, this means being close to family. But for those seeking a life of solitude and connection to the great outdoors, a mountain town is the perfect fit.