Senior citizens' health and wellbeing can benefit greatly from time spent relaxing and indulging in treatments at spas; however there are some options that can be more effective than others. Find out which spa treatments can provide a wealth of advantages from relaxation and stress management to pain relief.
Spa Treatments That Can Ease Common Ailments
It's perhaps best to first consider which common ailments are known to afflict senior citizens, to then determine which spa treatments could help ease these. Some of the most frequently seen complaints among the older generation are: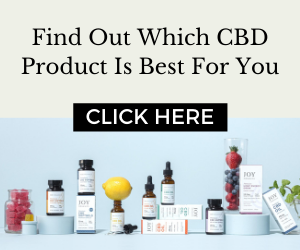 Rheumatoid Arthritis
Gout
Dry skin
Brittle nails
Depression
Alopecia
Each of these can have detrimental effects, from general irritation to severe pain, but there are many common spa treatments that can prove to be very helpful.
Massage
There is a wide variety of massage types available to choose from, starting with a basic 'back, neck, and shoulders' to a more elaborate hot stone full body massage.
Massage for joint pain
Massage has long been used as a way to ease muscular aches and joint pain, as it involves stimulating pressure on muscle and connective tissue. When pressure is applied, the brain receives a message which alleviates pain. Those who suffer from gout or rheumatoid arthritis will often find that massages help to ease the pain, especially because it's possible to request the desired pressure from the massage therapist.
Massage for dry skin
Another wonderful benefit of a massage is the use of oil which deeply moisturizes the skin. Depending on the extensiveness of a dry skin problem, it's possible to opt for a full body massage or a localised one on problem areas such as the feet or scalp. Having an exfoliation treatment before a massage will remove dead skin, and thereby further enhance the hydrating and moisturising effect of a massage.
Massage for depression
Anyone suffering from depression can also benefit from a massage. In the same way that the applied pressure will help alleviate pain, it will also trigger the release of neurochemicals like serotonin, which are known to reduce stress.
Massage for alopecia
Indian head massages specifically have their own unique benefits; the stimulation of hair growth. Many people experience significant hair loss when they get older, but with this kind of massage the pressure will stimulate blood flow which in turn can help to reawaken hair roots and encourage the growth of thicker hair.
Acupuncture
Many spas offer acupuncture treatments which are known to assist with a wide range of health problems. This ancient strand of Chinese medicine can have a wealth of benefits from back pain relief to reducing headaches.
Acupuncture for joint pain
Arthritis sufferers have been known to find great relief in acupuncture treatments, because the pinpoint pressure can reduce inflammation, relax the body, and increase blood flow. All of these are useful in impeding arthritis, which is essentially inflammation around the joints.
Manicures & Pedicures
A mani/pedi is probably one of the oldest and most popular spa treatments available. As well as making you feel tidy and presentable, they also have multiple benefits to a person's wellbeing.
Mani/Pedis for dry skin
In older people, the hands and feet in particular can become very dry. During a thermal manicure and/or pedicure, the treatment will include the application of warm paraffin wax or heated mitts. This enhances circulation and the moisturising effects on the skin. Some spas also offer a callus heel treatment pedicure, which could involve a peel or scrub.
Mani/Pedis for brittle nails
A professional manicurist will also be able to offer the right treatment to someone who has brittle nails. For instance, this could be the application of a specific nail treatment that offers strengthening and protection.
Facials for Dry Skin
Skilled aestheticians are able to create bespoke facials to tackle various skin problems that a person might have. For senior citizens who have dry skin, a carefully curated facial can offer restorative moisturizing to deeply nourish and hydrate the skin.
Body Scrubs for Dry Skin
Another very effective way of tackling dry skin is with regular exfoliation, such as in the form of a body scrub or hammam treatment. Most spas offer a selection of different body scrubs that use different textures like sugar, salt, and sand.
Aromatherapy Treatments for Depression
Along with a generous menu of beneficial spa treatments, the addition of essential oils using aromatherapy is a superb way of tackling depression and sleep issues. With age can often come all sorts of difficult times, so it's only natural that everyone will go through dark periods. Indulging in any spa treatment that has been carefully designed with bespoke oils and scents can have wonderful restorative effects on a person's wellbeing, and can engender a real sense of peace.
For further advice on finding a spa treatment to help alleviate irritation, pain, or stress caused by a condition that has developed with age, simply speak to a therapist for bespoke advice. It's also recommended that you seek advice from a medical professional before booking treatments, especially if you have any health issues.